Post by noxluxe on Mar 19, 2019 2:53:11 GMT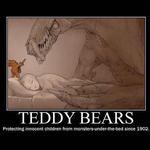 And again, Cassandra is neither a theological scholar or a natural or trained peacemaker. She's law enforcement, and a practical and straightforward women with very little delicacy who is quite occupied with her mission. It sounds like your expectations for people's tolerance of other viewpoints are just wildly unrealistic.
Seriously, in real life there's very little time and energy left over to make sure nobody feels the least bit offended or infringed upon when something big and practical needs to be done in a hurry with serious consequences if it isn't. That's just how it is, and how it's always been.
These days people are negotiating a different approach in office environments and academic institutions because there's a lot of nervous energy going around places like that, since people aren't actually doing much of anything, but in the real world where people work hard to get shit done you just take the lumps as they come, sleep on it and come back the next day ready for more work with people you know you can rely on specifically because you've forgiven them for a dozen tiny offenses and vice versa.
Ok, first you claimed that Cassandra knows well enough not to offend someone enough to risk saving the world, but now you're saying she's not empathetic enough to comprehend avoiding offending said same person over faith?
Faith isn't a minor quibble in Thedas when the Divine can wield political power nor is being suspicious of handing power to someone who may not have yours or people you love's best interests in mind. She can believe in what she wants, but she doesn't get a free pass for doing what she wouldn't want done to her. The Inquisitor is making serious decisions that affect people's lives and determining whether someone is safe enough to trust not to cause too much harm. If Cassandra can't comprehend that someone else cares about a different faith as much as she does hers, that's her fault, not the person she offended. You don't get to tell someone their beliefs are stupid and then expect to avoid consequences. If someone marched into a Presbyterian church and asked how Christians can believe such nonsense, those within the church have every right to boot that person back out.
Now you're confusing things. Restraining yourself from laboring a point you know from experience someone probably isn't going to take well to because you desperately need them as well-disposed as possible, and understanding on a fundamental level that a given person has the same commitment to their faith as you do to yours for the same reasons are two totally different empathetic exercises, and one is a lot rarer and more difficult to master than the other.
In a pseudo-medieval world faith isn't up for public debate either, and if someone of higher status than you, or whose allegiance you need, steps on your toes then you bear with it and do your duty without dragging everything to a standstill to fight it out, possibly making things even worse and sabotaging the entire enterprise.
I get what you're saying, but that kind of thinking only actually applies in environments and under circumstances where people have the time and surplus energy to sit and work themselves up over whether they've offended someone or been offended themselves. The rest of the world doesn't have that luxury, and trying to impose those ideas on environments where they have no place just grinds things to a halt and leaves everyone feeling resentful at the interruption to their busy schedules because some wuss couldn't take the heat. And if you can't deal with feeling offended for twenty minutes or an hour until something distracts you without calling on higher authority or taking revenge then you'll never fit in as a productive member of those.