Post by Treacherous J Slither on Apr 18, 2017 9:52:50 GMT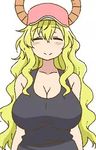 No whitewashing here. Iron Fist was always a white dood. I would have preferred for the original character to be asian but he's trope/stereotype either way so whatever.
Actually watching Iron Fist got me upset that Elektra was cast as asian in Daredevil.
I'd rather have asian people doing asian shit but i don't like to see ethnicity changes in characters because I'll be damned if Blade or Storm get changed to anything other than what they are.
Jake Gyllenhaal as The Prince Of Persia was a slap in the face to every north African, middle eastern, and south asian actor out there. Prime example of whitewashing. As was Exodus Gods And Kings. As was Gods Of Egypt. As is Ghost In The Shell. Just my opinion.
Have you seen Persian people, from the region of the world that was known as Persia? Quite a lot of them can pass for straight-up Caucasian. "Aryan" did originally refer to people from this area, after all. If anything, Jake Gyllenhaal was cast because he's a tremendously famous star who will bring in ticket sales. Also, as an aside, Sofia Boutella (a French-Algerian woman born in Algeria) is cast as the titular mummy in the new The Mummy film being made, and is currently facing controversy and accusations of "whitewashing" despite being from a country directly neighboring the one that her character is from, and very strongly resembling someone from Egypt. Likewise, Rami Malek, an Egyptian actor, was accused of whitewashing for his role in the Night at the Museum films, where he played a pharaoh, despite him being fully Egyptian.
As for Ghost in the Shell, her body is robotic, in a multi-ethnic society that is racially mixed (presumably in Japan, but there are white, Asian, black, Latino, and Indian people all present), and has an in-universe reason given for why her body is so different from her original human ethnicity. Of all the examples of "whitewashing" in film, the Ghost in the Shell movie is probably the dumbest, most shitty example one can give, and it reeks of not seeing the movie but complaining anyway.
I know what Persians look like and Jake Gyllenhaal doesn't look Persian.
So many great non white, non black, non hispanic actors don't get a chance to shine. Not even when the subject material is about their people, culture, ethnicity, or nation of origin.
Name 5 non white, non black, non hispanic actors off the top of your head. How many of them have had lead roles in American films? How many of them are household names like Denzel Washington or Kate Winslet? No looking anything up. Just go from memory. Good luck with that.
In the Ghost In The Shell manga and original film, the country that these events take place in aren't ethnically mixed with blacks, whites, asians, and hispanics. It's just east asians. It's an ethnic mix of east asian groups.
This was changed for the live action film so that it wouldn't look so out of place to have so many white people running around. And with Japanese names no less.
Major Motoko Kusanagi is in a suped up full prosthetic body that is generic in appearance. Generic as in she doesn't stand out. She doesn't stand out in a country full of east asians. A white woman would stand out significantly. An east asian woman would not. Many cyborgs and robots have a similar if not the same face. It's a big part of her character as it helps her to question her sense of self. Is she real? Was she manufactured? Is she truly human? What does it mean to be human anyway?
I didn't see the movie because I refuse to give my money to people who take something beautiful that i love and butcher it in such a fashion. My complaints about the film are numerous. The whitewashing is just one of them.