Post by Onecrazymonkey1 on Apr 11, 2019 4:25:17 GMT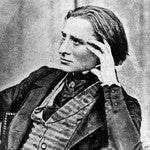 I'm usually not much of a fighter in games. If it wasn't for The Descent's interesting lore on Titans and beautiful level design, I would've probably avoided the DLC all together. I also would've ignored Pillar's endless paths but as always I'm strongly compelled to complete
everything
.
Well now that I know the endgame is like this, I can at least mentally prepare myself.
Here are a few things you may want to consider. Most of this is good advice for the game in general, but for most of the game it isn't indispensible, which doesn't prepare you for the fact that it becomes indispensible for the endgame:
(1) Pay attention to your spellcasters' spell DC. A high spell DC makes enemies fail their saves more often, which is important for spells that confer status effects or instant kill spells, and these become increasingly important in the endgame. Spell DC is calculated as 10+spell level+attribute bonus+feat boni+equipment boni.
Here's an example from my current build, a L18 Sage Sorcerer. Sage Sorcerers have INT as their primary attribute:
Spell: Sirocco (knocks down enemies and does fire damage to them while they remain in the storm):
Spell level: 6

INT Bonus: 13 (INT 33: 23 base + 8 (hat from Lonely Barrow) + 2 (Ring of Circumstance)

DC-affecting feats: Spell focus (evocation, +1), Greater spell focus (evocation, +1), elemental focus (fire, +1), greater elemental focus (fire, +1), spell specialization (+2)

DC-affecting equipment: Ring of Circumstances (+1), Golden Vision (bracers, +1)

Which makes my DC = 10 + 6 + 13 + 6 + 2 = 37
This means that an enemy with a base fortitude save of 20 (which is quite rare outside of the endgame, but becomes very common then) will need to roll an 17 on their save to avoid being knocked down. Note that you can only have one spell affected by spell specialization at a time, but if you have selected another spell, you can also use "Metamagic Heighten" (if you have that feat, I don't think there's an item for it) to make a level 9 version of the spell, which would give you +3 to DC. It should be theoretically possible to get a spell DC of 45 for level 9 spells with the Sorcerer Spell school specialization you get at L15 (which I spent on Illusion so it doesn't apply here), but only if you're good (Maya's Charm) and if you're prepared to take two Alchemist levels for a +4 Cognatogen, which reduces your available spell slots.

(2) Attack bonuses are more important than damage bonuses. As a rule, you won't have a problem doing enough damage to enemies if you pay attention to your equipment, the more common problem is not being able to hit them at all often enough. Spells like Heroism / Improved Heroism are nice for that, and spells that reduce enemies' AC like Archon's Aura or (that L5 mage spell whose name I forget).
(3) Go into the endgame with a significant money buffer. This shouldn't be a problem at all if you explored and collected equipment diligently - I have about a million I have little use for atm - but you will need quite a bit of diamonds and diamond dust you can buy from the merchant at the entrance of the House at the Edge of Time. You'll also need the freedom of movement scrolls she sells.
(4) Explore the Castle of Knives area and do the quests there shortly after finishing "War of the River Kings". You do have a lot of time at that point, if you do main quests early as recommended, possibly up to 1.5 years, but once the main plot tells you to explore the Thousand Voices area, you're seriously short on time.
(5) I'll add a list of recommended spells when I get home later this day.

Well that was helpful. If I'm being honest I don't think I ever paid too much attention to DC, and now that you explained how it works quite nicely, that was probably a bad idea on my part. Especially since I've just looked up and read not too long ago that being a Wizard/enchanter is all about your DC being as high as possible. Luckily when I started out my character I put 20 points into his INT, just because it was a recommended attribute...........

I'll take your advice to heart for the endgame. If I do have problems, I'll remake a new character and copy yours until I get comfortable. When I get back to my gaming computer I might just shelve my character and restart anyway, since someone also told me that sorcerers are more preferable in this game than wizards. Live and learn I guess.