Post by nanotm on Jun 18, 2017 3:30:14 GMT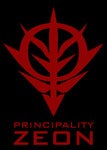 Christ alive you'd think you would know better.
Tanks in a Infantry support role are still the ideal. They still do the job they did eighty years ago and still do it well, while anti armor is on the downswing infantry support, fire support and fire direction are still arenas the tank beats out any IFV, APC or ISV.
Anti armor will continue to shift towards infantry sure but having command and control in field via infantry acting in concert along with armored elements will persist.
Also combining the firepower of infield artillery, along with the mobility of IFVs is hardly a useless feature on a modern battlefield.
I suppose I'll just leave it at this because again you figure anyone actually trained in infantry combat would realize it's utilities even if they never saw a battlefield themselves.
._.
I've fought alongside a armored column, combine it with out and infield artillery, proper air and infantry coverage and they are unstoppable, capable of piercing through even the most powerful hardpoint you can imagine.
*Cough* like that deathtrap of a airport.
yes but they need all that support stuff to be useable and the infantry cant be too close to the tank or its reactive armour will kill them...
for a tanks to retain their role going forwards they need to become more, right now there not very big weigh too much and aren't exactly versatile,
you can pack more firepower into a quad n trailer combo that only requires 2 people to operate, you no longer need the onsite commander thanks to the evolution of combat, fist and pwd's
a force commander now is better situated in the echelon point watching multiple screens showing him formation through individual level optics and being able to see them plotted on the map he can send alerts via text to any or all at once, can communicate with anything from the entire formation down to individuals and he can have staff to monitor down to each fire team as it progresses across the battlescape... the tank really is done unles it can provide its own air cover, can self provide airstrike interdiction and still not kill its attatched infantry... thanks ot constant evolutions in armaments it will never have enough armour and thanks ot those super accurate gyro stabilised guns it cant even drive through ha building and still be able ot shoot ... tracks are still too vulnerable to damage as are drive wheels...
as someone who spent 14 hours awaiting for the techs to come and safely deactivate the armour so I could move the skirts and fix the busted track because we hit a rock i'm well aware of just how bit og a time /effort sponge the big lumbering beasts are....
and in reality for all the improvements over early versions there still utterly shit in most situations (they work well in a really limited amount of cases, notably on softly undulating ground with little churn well packed dirt and no rocks) and then you have wimics snowcats fuchs and howitzers, far more versatile (except the snow cat in the dessert) capable of doing everything the tank can do and several things it cant, able to move over soft ground, able to through deep water, can shoot faster for longer can travel further on less fuel and so on....
tanks have the potential to be awesome like they were during the first world war but in reality they need some new evolution to stop them ending up the same way pike carriers did.....