Post by nanotm on Aug 26, 2019 21:21:19 GMT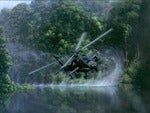 as for the longer wings, there pointless unless your running off lower speed electric propellers, the added drag and structural stress on even a turbo prop (never mind a jet engine) actually makes things 10 times worse than they currently are...
another reason why they wont switch back to slower engines is of course the trade losses.... long flight times means more crew per aircraft and fewer flights per route.... nobody would do this willingly, not even the customers who already cant stand how long there cooped up in a tiny space.... so whilst things like solar powered flight is a niche for the rich and trendy unless they figure it out it will never end up as a mainstream production
far more likely they will figure out microscale nuclear reactors and have pure electric airframes by 2050 than any of the other stuff
Longer wings have less drag. ...If everything else stayed the same, which it won't.
Stiffer wings have less drag. ...If everything else stayed the same, which it won't.
Lighter wings have less drag. ...If everything else stayed the same, which it won't.
Structural engineering doesn't scale. In fact, no engineering or physics scale.
Going slower takes less energy/fuel.
Longer flight times requires more passenger comfort.
More passenger comfort means bigger and heavier and more energy/fuel.
Turboprops don't pollute more. Don't know where you got that from? As a technology, they pollute less, because they use less fuel, but fly slower.
Electric aircraft is a sort of fraud. My take is that the primary interest is in getting lots of investor money to fool around with.
The "technology" is primarily focused on making ridiculously flimsy, light and slow aircraft with short range. That's fine. If you tolerate and want to pay for that, you can do it anyway, and then skip the weight of the batteries and electric engines, for better performance and fly with very little fuel instead. Batteries and electric engines won't become much lighter than they are today. And battery economy and environment friendliness is not good and not sustainable, which is why electric cars is also a bad idea.
Microscale nuclear reactors to power aircraft in 30 years? Nah, I don't believe that.
If you have an energy source, like nuclear power plants or solar power, you can just as well use it to synthesize fuel as charge batteries. The conversion and utilization efficiency is less, but the weight is also less and it's far more practical.
exactly shorter wings are more cost efficient than longer ones,
turbo props are more pollution heavy for 2 reasons, 1stly they have around 40% efficiency (jet engines have a much higher efficiency in comparison) 2ndly they suffer from the same problems as normal car or truck engines -incomplete combustion- meaning you get twice as much pollution when compared to a jet engine pound for pound in fuel... jet engines might suck it in faster but theres no reason why you cant use plant based fuels instead of oil based ones (indeed several airlines figured this out back in the 90's)
there are many types of nuclear reactor and some of the "portable" prototypes would if they become economically viable be perfect for the job, of course to make it viable you probably want to make something twice the size of the c5 galaxy and thats likely going to need some sort of vtol capability lol (but hey drones can do it so why not just add more electric motors lol)