Post by cyberstrike on Sept 28, 2019 13:01:29 GMT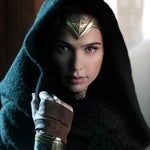 now live
, if folks wish to read it.
Some comments:
Some side quests have more unique elements than the main plot. [...] The search for the aforementioned Melichor cure, for example, ends abruptly a few hours before GreedFall's climax. Its ultimate payoff came across as preachy and somewhat condescending in tone as well, making one of the major plot points fall incredibly flat.
To some extent, I agree with this statement. Side quests like the ones you mentioned in your review were, at times, more interesting than the main storyline. I was disappointed by how the search for the cure was handled in the end, as I was perhaps expecting an explanation more grounded in reality than in the, let's say, supernatural. Ultimately, the payoff comes across as a bit preachy, yes. I think the narrative would've been better served by integrating the Princes' storyline with the Malichor one, but I don't want to get into spoilers.
I couldn't understand your point about pushing stereotypes insofar as companions and other NPCs are concerned. Are you referring to all companions and NPCs or some? What stereotypes are they pushing? Is this a bad thing in the context of the narrative? Regarding the 'noble savage' stereotype that you bring up, I will acknowledge there's something to that effect present in the narrative (the natives are more in tune with nature than their "civilized" counterparts). On the other hand,
Greedfall
does a balanced job exploring the different motivations of the natives of Teer Fradee. Some factions want war, other want to teach the foreigners, and even another double-crossed me to get rid of a rival (not to mention a few have tried to kill me).
Early on, a cutscene showcases one overzealous inquisitor killing a native for not renouncing their gods. He is clearly a transparent villain, but you never get a final showdown with him. Instead, you forcibly gain his help on a side mission. It is that kind of wishy-washy use of characters, the path that refuses to take a side, that hurts GreedFall's narrative and pacing.
While I'll admit it was a bit surprising to casually engage in conversation after that, there are several instances were you do take a side. Off the top of my head I can think of a couple of characters you're able to murder on the spot, as well as a battle where you can side with the rebels against the Bridge Alliance. And I was playing the perfect diplomat. I'm sure you can take more extreme sides should you wish to.
One questline, which involved fetching contracts made by the natives and the colonists [...]
I may be the only person who wasn't too bothered by it, but I agree they could've put a bit more effort into the quest design here. To be honest, I was more bothered about the number of doors I have to open whenever I explore a building.
Mass Effect: Andromeda for all of its numerous faults, is a better title than GreedFall mechanically, narratively, even graphically.
Mmm... I can see myself conceding the third one, since
Andromeda
clearly has more varied biomes that look very pretty. I can also see myself conceding the first one to some extent, for instance whereas combat is concerned, but I believe
Greedfall
does a better job incorporating your talents/attributes into world exploration and the game's narrative. As for
Andromeda
being a better title narrative-wise, to what extent? It certainly has more companion interaction, and that is always welcome even if we've come to expect it from a BioWare title. The main storyline is pretty weak though, as are most side quests, which almost always feel like busy-work.
Greedfall doesn't have a main antagonist, oh it's got plenty of people who do bad things and I have to stop them but no real "big bad" villain like say the Archon or the Archdemon and when one does finally show up towards the end, but by then it's so late in the story that he comes off as an annoying twit than as a real threat and his reasons are weak to say the least it's old chestnut that s/he's gone insane and wants to become a god.

The main quest has the same problem that The Elder Scrolls IV: Oblivion has it's not as interesting as the devs think it is and comes off as more like unpleasant chore (like changing cat litter or taking out the trash) and the side quests are either more interesting and/or fun to do. Although some of the side quests like the ones dealing with the logging site murders and it's sequel dealing with greedy mine owner are basically the same damn quest dealing with the same major NPCs and locations. Some of the side quests trip over each other and even some of the main quests making hard to know what I'm supposed to be doing.

The natives come off as a mash up of every "noble savage" in human history from Native Americans, the Celts, the Africans, and so on.

The companions are just warrior stock types, and the only time there is going on between them is at scripted times, that lack of banter when running from place to place limits these characters and how they grow and change beyond just their loyalty quests. Also this game is do damn serious that a few side quests that have some humor or levity in them wouldn't have hurt and problem would've helped it IMHO.

Greedfall is a slightly above-average to good game it's a 6.5 out of 10. It is what is a 3rd person action RPG. Nothing more. Nothing less.