Post by Kappa Neko on Apr 19, 2018 8:42:48 GMT A bigger concern in my book is the sheer number of senior positions currently listed as being open on the careers portion of Bioware's website. I don't have a whole lot of hope for this company surviving long enough to release a DA4. At this rate, they may not even get Anthem out the door.
It may just be a reflection of a round of internal promotions happening or planned.
Some companies have a policy of publicizing every single position they aim to fill, even when they already have an internal candidate in mind. That policy can also help them collect some higher quality resumes (to backfill or for recon on competitors) than they'd likely get if they advertised only the entry level positions.
I can confirm this. Same thing in our (big) company.
We simply can't tell how satisfied Bioware employees are with the company's direction and how Anthem's development is going. We'll see when the game is out, I guess.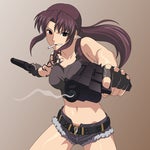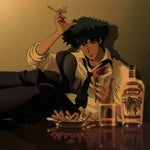 That's how I feel about the addition of the open world into their games.  People were crying out to get Skyrim's scope believing they'd get Bioware's traditional storytelling woven throughout.  Instead the resources poured into creating that is done so at the cost of story elements...nevermind that it detracts from narrative focus.  I also hate the fact that they have to reimagine themselves with each installment.  Instead of refining and building off DAI (which 4 years later is still a good-looking game) and dropping DA4 3 years later, we'll wait 6 years so they can create an entirely new game from scratch.  It'll be the same thing for any future ME game.  They should be pumping out games every 18 months, instead they're just kind of floundering about trying to copy others successes (Skyrim, Destiny, etc...)  I wish they'd just pick what they're going to be and stick with it.  I wonder how successful Naughty Dog games would be if they felt the need to recreate their gameplay elements with each installment...probably wouldn't have been able to build their playerbase to what it is now.
I agree... maybe I'm biased because I never understood why people considered exploration a part of Mass Effect just because of the boring FILLER planet roaming with broken vehicle mechanics in ME1, but... open world did Bioware NO favor imo. Not the way they implemented it anyway. Open world is a MAJOR resource hog. Resources that would be better spent on cinematic dialogue with great voice acting and actual choices.
DAI looked gorgeous, still does. Most beautiful game I ever played. And at first I thought it was the right move to go open world. I DID enjoy just walking through these stunning landscapes. But that's not exploration. There wasn't really much to discover. Nothing INTERACTIVE about the world. Just a really big elfroot garden. It was even worse in MEA imo. I'd rather replay DA2 now actually.
There ARE games in which open world compliments the storytelling, for me those are Witcher 3 and HZD because these games are about two "hunters" in the broader sense. But more often than not, open world is BAD for cinematic storytelling. So if Bioware wants to continue making such games, they need to rethink their approach.
I was also not in favor of fanservice romances of the trilogy. Like Tali. Downright irresponsible and somewhat creepy. And Garrus is also a romance I REALLY don't want to think about in sexual terms.
I also wish Bioware wasn't so concerned with being non-offensive and inclusive these days to a degree that completely diluted MEA's story into utter nonsense. Now that was Montreal, so I HOPE Edmonton grows some balls to tell a compelling story in DA4 again. Because DAI already had be a bit worried...
What fans want is not always something writers and other creative talent should listen to. In fact, what fans think they want is often not what they end up liking. And then Bioware tends to overreact or misunderstand why people didn't like some of the things they put in their games.
Their main focus should be: What would make a great story? What would be fun to play?
Not: Would somebody be offended if we did that? Do we need to include a dozen more sexual variables to our overblown romance mechanics?
At least that's my stance as somebody who cares about a good story more than anything.