Post by Thrombin on Mar 14, 2019 12:57:28 GMT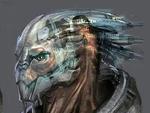 Reply in the Reddit thread: After 80+ hours my first legendary drop locked behind force field. I am so done with Anthem the first 30 hours were great since then... grind and glitches.
(I'm stealing from you Hrungr lol). I'm posting this because it contains information as to what will be in the next patch.
BioWareBen (Stronghold Lead)
www.reddit.com/r/AnthemTheGame/comments/b0o3qk/after_80_hours_my_first_legendary_drop_locked/eihady9/?context=1000
Dear /u/Darthchrisshaw I just wanted to pop in here and apologize for a terrible player experience that I am directly responsible for. As the Stronghold lead the buck stops with me. I can offer explanations but at the end of the day, that doesn't change the experience.
What I really want to do is come in here and explain what we are doing about this so you don't continue to suffer these situations in the Strongholds.
We've disabled every "backtracking" fog wall in the Temple of Scar and Heart of Rage. So as of the next patch, forgive me for not having the exact dates as I'm at home, it should be the next scheduled patch in March. Internally it's called 1.0.4. So once that patch lands you should never run into this situation again in either of those strongholds. (This is different from forward-blocking fog walls which are necessary, those remain in place.) I'm not currently aware of any back-tracking issues in Tyrant Mine, but please call me on it if I'm missing an issue.
Going forward we won't be using these types of setups unless they are for some reason mission critical to the mission. I've yet to see a mission-critical backtracking fog wall so my expectation is that you'll almost never run into this again. And if you do it's likely a bug.
We will continue to strip these out of the existing content as we move forward with continued bug fixing and quality of life improvements. I can't offer specific timelines for when we'll have a complete pass on the game at this time.
Until the patch lands, if you end up in this situation bring up your map and hold down LS (Left Stick) on the controller or Y on your keyboard, this will respawn you and should put you on the correct side of the fog wall. I have yet to see this fail to respawn you in the correct location.
Again I want to reinforce none of this is an excuse and I truly do apologize that we weren't able to correct this prior to launch or until now. I can only promise we will do better by you and the community in the future and try to win your trust back.
---
Now why was the "backtracking" fog wall ever designed into the mission in the first place?

The main reason I can think of for putting a barrier up behind you is to stop you from running out of the area and then getting lost trying to get back. Or perhaps just to prevent people from running out of range of the bad guys and hiding while everyone else does the job for you!
Perhaps it was designed before they came up with the tether that teleports you back to the main fight if you got too far away.