Post by ahglock on Dec 18, 2018 4:31:54 GMT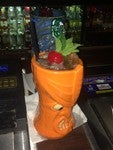 Shepard had larger variations on the extreme ends, Ryder had tone differences which created a range of differences within in a smaller set. As a quick example without using any of the big choices when Ash first boards the normandy if you questioned her leaving her team behind she resents it. Your range is from telling her to not suck if she wants your opinion to change or to be conciliatory. Ryder has 4 tonal choices but all are basically being nice. Is it emotional nice, smart ass nice, logical nice, professional nice even with pretty large events like the notorious pee-bee loyalty mission, "are you mad" responses. You don't really have those extreme shifts. Now to some degree that is better in that if you pick Shepard choices kind of at Random he seems a bit insane, fluctuating between full asshole to full nice guy which is weird, so the smaller range helps there. But yes you define your character in a smaller personality set with Ryder which makes him seem less insane, when jumping between tones but you have less ability to make him your own ryder.

I overall prefer unvoiced protagonists, but they are a dying RPG style. I hope Bethesda returns to them for Starfield and Elder Scrolls 6. Voiced RPGs feel more like i'm reading a book vs playing a RPGs. I love to read so its not like I wont play voiced protagonist games, its just a different style of entertainment.

Even with a non-voiced protagonist, you would have to forfeit subtly within a range of a character to increase the personality range of that character elsewise you'd have an entire screen full of printed sentences you'd have to select from with each dialgoue. That would slow down gameplay as each option gets read and then the player decides what they want to say. Personally, I find voiced games as I enjoy a faster pace... more Action RPG than detailed RPG.

With Ryder, I think Bioware now knows that players prefer a wider range of personalities rather than being able to express subtle differences. I hope they don't go back to the ME1 system though where Shepard would utter the exact same line regardless of what cue was chosen on the dialogue wheel. People who love the just arbitrarily say the writing in ME1 was so superior to the writing in subsequent games forget that this was the reality... It was only in their own head at times that Shepard was being meaner or nicer to an NPC because a lot of the time it did not matter what you selected, Shepard would say exactly the same line in exactly the same tone of voice. That's not great writing... that's a cheap out on reusing game assets. At least Ryder would actually say something a little different and in a different tone of voice whenever you selected different options from the dialogue wheel. It may have all been variations on "nice," but at least the variations were actually uttered by the VA.
In ME1 the writing also sucked in that if you selected all the investigate options, you encountered lines that were essentially the same information given to you over and over again (just because some other players don't bother to select all investigate options). Players unwilling to investigate completely should not have had all the main information presented in each and every line. If Shepard didn't ask enough questions, he should have been "running" with less information than the Shepards who did ask all the questions and those Shepards should have been making some mistakes based on not having adequate info to go on. This repetitive information also disrupted the flow of many of the conversations in the game... making some of the lines clearly appear to out of sequence if the player just selected the options in the "wrong" order. ME:A clearly avoided this did this better than ME1.

Part of the benefit on unvoiced protagonist is tone/intent is added by the player. Similar to what you suggest was happening in ME1, though I see that as a strength when intended not a flaw. Like in the real world I control what I say/mean I don't control how people take it. And yeah compared to games of today there were a wide range of writing flaws in ME1. But it had some strengths as well.