Post by PillarBiter on Dec 20, 2019 7:21:47 GMT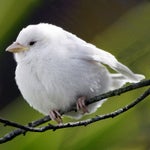 Thing is, the mythical force has to serve a function.
The fade serves a function as in it is a tool for demons or evil bald guys to achieve their goals. Hell, we even walk around in it. And all in all, the fade is rather well explained.
If the Fade only serves as a tool for demons and 'evil bald guys' then it's as well explained as Anthem of Creation, I guess

Heck, in the first chapters of Anthem we've already had at least 3 people who have tried to achieve their goals via Anthem (including one supposedly evil bald guy, lol).
Also - should I remind you that the fact that the 'evil bald guy' wants to achieve his goals (never mind that that 'tool' is clearly something bigger than him so McGuffin it ain't) we have only learned about it
6 years
after the concept was introduced?
All in all, the Fade is
somewhat
explained after multiple games, books and all the materials - yet we still find out how much we don't know about it, since not that long ago (story-wise) it was revealed that the Fade is in fact NOT really a separate dimension (whether you can walk in it or not) and was a part of the world that was separated from it by what turns out to be artificial, magical barrier (that most people have thought is permanent and primordial).
Again - it's something that came up only recently. Yet was set-up years ago.
Eezo is also (somewhat scifi, but...) explained pretty well in ME1. Additionally, we continuously use eezo through biotics and space travel. It is thus a tool we readily use, even though we might forget about it in ME2 and further on.


...You realize that you use Anthem an its principles to power Javelins and fly, and in fact do most of the things in the game? This is pretty well explained and even underlined in the story.
The anthem of creation? Not so much. What we interact with, what affects your story, what the characters are all on about, is the ancient ("shaper") technology left behind.
That makes no sense. That's like saying that what we interact with, what affects the story and what the characters are all about in DA isn't the Fade but magical wands, runes and spells, while ignoring that they were all created
in order to shape the Fade/magic
and would make no sense in a world where it doesn't exist. You must be aware just how weird this argument is. The technology left on Mirrus is the kind of technology that wouldn't function if not for the Anthem and has been created specifically to harness and shape Anthem.
Sure, the ancient tech is explained to work on the 'anthem of creation', but that's just a platitude to make it sound mystical while there's actually no reason for it to be. The story could've worked just fine (and, imho, would have been better for it) if we didn't deify the previous tech, and simply treated it as if it was a previous advanced civilisation.
Does your back hurt from bending over backwards a bit too much? This argument makes no sense whatsoever. You're quite obviously trying to make Anthem what you say it isn't, but it totally is - something that serves a function in the story, by which I mean, powers virtually everything and moves the world/story forward, in fact in higher percent than Fade and eezo do.
In fact it almost seems like you argue that Anthem is just a matter of those ancient machines still being active somewhat, rather than a palpable force in the world?
But we already know very well that Anthem exists. It's not just ancient machines based on unknown tech - without Anthem the
current
tech people use wouldn't function as well and there would definitely not be people like Cyphers and the world wouldn't look like it does, nor function like it does. Virtually everything in that world is built around Anthem.
I love provoking you, it's so easy

Anyway, quite a derailment of the htread, I reckon.