Post by colfoley on Feb 18, 2019 19:38:50 GMT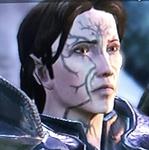 So now that I got that out of the way these debates always come down to two things for me. A. What I expect and B. what I want. I expect them to go in a much darker in your face direction primarily because it seems that's what audiences want and the Witcher. It will probably a be a lot 'darker' in terms of literal color pallet. Greyer. Etc. I hope that's not universally true but I can almost see them doing Minrathous as a very dark and crumbling city. With all sorts of juicy gratitious violence and horrible attrocities comitted by the Tevinters and Qunari in the name of their ideologies. Also the descriptions of Sehron that place is going to be a positive shit show. Now as for what I want, I may be weird and it seems by most people's judgement I am in this regard...I don't mind darkness and I don't mind gritty 'shit show' stories. I didn't mind Origins and I didn't mind DA 2...though I think Witcher 3 Wild Hunt took it way too far. What I want tone wise is for them to have a very down in the mud story line with horrible attrocities comitted left and right...but balance it out with some moments of humor, levity, and the game (or at least the characters) can make fun of it. I think for what I want people should look at
Blood and Wine
and
Assassin's Creed Odyssey
as good places to begin.
Really? That is your argument? "There are dead bodies around"? That doesn't mean anything. And I believe what really makes DAI too light hearted is that the Inquisitor rarely can do anything questionable. I can think of maybe two exceptions, but that's it. The most pragmatic Inquisitor still is a cute puppy compared to a pragmatic HoF.
No that's not my only argument if you'd read the rest of my comments in the thread. There is a lot of stuff that strikes me as dark in DAI. But when the argument that I am arguing against and the prominent counter argument seems to be 'DAI is a Disneyfied/ cartoonish game' IE a game for kids essentially then that is patently ridicilious. Fine it might not be as dark as DAO and it definitley isn't as dark as the Witcher (but the Witcher was stupid dark, imo) but this argument for the game really does it a disservice and is kind of puzzling from where I sit.
And DAO was designed back when BioWare was allowing players to be
evil
for the shits and grins of it. They were allowing players to make clear cut good choices and clear cut evil choices. And it was a game that actively punished you for being pragmatic by having certain characters dissaprove of your actios when you
were
pragmatic. For the most part Inquisition was better designed in this regard, a least imo, because none of the choices were clearcut...at least in the main quest...and they all had reasons for doing those actions other then the player character being on a petty murder spree or just lazy.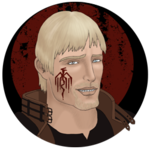 But the Inquisition's problem was not the colourfulness. The Inquisition's story was not dark, because the Chosen One saved the world, just like in the fairy tales.
Truth.
Not only is the world saved, but it is saved with relatively little cost or change (to the protagonist's situation) no matter what you do (Haven aside).
In Origins, you could outright
die
(or Alistair or Loghain could) if you didn't take the right choices. In 2, depending on your final choice, Hawke could end up fleeing the city or become Viscount.
Of course, Trespasser arrived and put a slight dent or two into what could potentially be an otherwise peaceful future for the Inquisitor, but in the base game? Bad guy loses, chosen one wins, party time, then back to business as usual.
1. A 'save the world story, with a chosen one.' can be dark. Look at the Witcher saga as a perfect example. A game series that is universally considered dark but Ciri is a chosen one...who saves the world. (Though I suppose the counter argument is since she can die it makes it not cliche...somehow)
2. See this is one of the reasons I like DA I as an RPG because it doesen't spoonfeed you.....I mean aside from some of the sidequests. But your motivations are your own. Your character arc is your own. Your decisions and the reasons you make them are your own. Your character arc is your own. And I'm sorry if getting most of your people killed in Haven, getting most of the Wardens killed at Adamant, getting a ruling monarch killed in Halamshiral, and getting the sentinels killed in the Arbor Wilds
doesen't
effect your Inquisitor and your outlook on life that's your choice...but all things are possible. All of this is possible. And it did greatly disturb
my
Inquisitor.
You don't have to have a character die to have meaningful effects on that character, in fact I often find that the cheep way out.