Post by leadintea on Mar 17, 2019 0:54:35 GMT
I'm creating this thread for the purpose of discussing the traits and effects of abilities and classes, as well as coming up with any new or updated ideas for battle mechanics you'd like to see in DA4. I'm assuming that DA4 will continue in an ARPG route like in DAI, so my suggestions will be more along those lines, though you're free to talk about DA4 however you imagine it to be. The majority of what I'll be talking about are gameplay styles I'd like to see in DA4 and what they entail, mainly for the benefit of talents (weapon skills, warrior and rogue skills), since the sky's the limit with spells, though my ideas can apply to them as well. In any case, here are my ideas for abilities in DA4:
Charging
Abilities that change effects and/or strength depending on how long their corresponding button is held down. Usually, charging abilities gain increased power and/or a wider area of effect once charged up, but some get more hits, a longer reach, more effective status effects, etc.
Two unique things I've seen with the charging playstyle, that could be implemented in DA4, are
having different levels of charges
and the
capability to store a charge for a period of time
. For the former, each level of charge (no charge, Lv.1, Lv.2, etc.) could affect the boosts an ability gets or they could, more interestingly, change properties, such as having a Lv.1 charge increase the AoE of an ability while a Lv.2 charge increases the number of hits it deals, and so forth. For the latter, after performing a charged move, the character could retain their charge for a short amount of time (with a passive learned, usually) making it so that subsequent charging abilities will be able to use their charged version instead of their base version.
In general, I can see talents and spells from different classes having the more generic charges while a tree/class/character specialized towards charging would have the more unique charge effects.
Continuous Abilities
Abilities that have a perpetual animation for as long as the corresponding button is held down. Basically, abilities like Whirlwind and Charging Bull from DAI. An interesting thing I could see with continuous abilities is to make them improve in efficacy (more power, faster animations, etc.) over their duration. They could also add a finisher to the move if the duration exceeds a certain amount of time – for example, if you use Whirlwind for more than 5 seconds and you stop holding its button, the character will execute a wide AoE smash on the field, or something like that.
Positionals
Abilities that generally gain more power or change effects/properties depending on where you attack a target from. Backstab is the most common one in most RPGs. This could be expanded upon to give agile attackers more abilities that change effect depending on where it's used from in relation to the enemy such as attacking their flanks, front, and even from above or below, though that could be a bit more difficult to implement and would probably only be useful on ranged attackers.
Counters
Abilities based on countering enemy attacks. This is something that DAI actually did fairly well and I'd just like to see more of it with tighter, more responsive controls. Instead of just having one counter ability in a tree, I'd like to see an entire tree/class/character that is based heavily on countering attacks. In addition to blocking and parrying in order to counter, maybe there could also be an Evade & Counter and a Barrier & Counter (for spells). I could see a Duelist, potential Magekiller spec, or Roguish Templar being a candidate for this type of gameplay style.
Stacking Resources
Abilities that generate a resource that characters can expend to power up and/or change their moves, but can also grant new abilities to be used. The three final characters from DAMP are all amazing examples of how to use stacking and resources:
When Isabela uses certain talents, she is able to stack 'Elusive' resources that change her moves, grant new ones, and even strengthen her passives the more 'Elusive' she has.
Amund is able to store the most recent element of a talent he's used and has a primary ability that changes its effects completely depending on the stored element.
Zither stacks notes (Fire, Ice, Lightning) by playing chords, and is able to perform a powerful 'Song' once 3 notes are stacked. The type of Song he has access to depends on the combination of notes he has stacked, giving him an extremely dynamic and varied playstyle.
Overall, I'd like to see more gameplay styles like these in DA4.
Stances
A form that either
grants different abilities to use from stance to stance
or
changes the properties of abilities
depending on what stance a character is in. Stances could be a sustained ability (like in DAO and DA2) in DA4 that enables one of these effects, though I suspect the latter would be easier and less costly to implement. Maybe have trees/classes/characters that have different types of stances depending on their skillset?
I see stances being great for specializations that have divergent gameplay elements, like a Ranger being able to switch focus between roguish combat and managing pets, or an Arcane Warrior that switches between melee combat and ranged spellcasting. They could also make a specialization that needs to switch between stances to reach their maximum potential by having each of their stance give a bonus effect to the opposite stance.
Chains
Abilities that have to be used sequentially to achieve more powerful effects. I imagine a specialization that focuses on chaining would have a plethora of branching abilities that gain unique and powerful effects the further in a chain they are. Generally speaking, I can see longer chains being used more for sustained DPS while shorter chains being used for burst DPS, with the shorter/burst chains having higher costs/cooldowns to prevent spamming.
Traps, Mines, and Glyphs
Abilities that are embedded into the terrain and take effect once stepped on/entered. Like Counters, I think these set of abilities are things that the DA series does fairly well, and I'd just like to see more of them (and the return of Glyphs from DAO) in DA4. Maybe have different types and properties like these: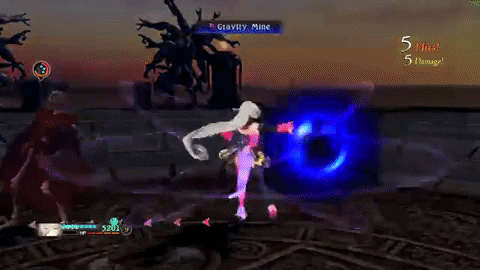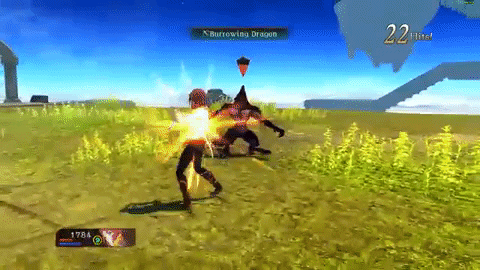 Healing

A contentious issue, unfortunately. Personally, I'd prefer for there to be standard magical healing (balance their cost/cooldown) as in DAO and DA2, but if it doesn't return in DA4, I'd like to see other ways to magically heal characters, such as having healing-over-time spells or some type of leech/drain healing (which could work as a good support branch for a Blood Mage) to make magical healing a more involved process.
Physical Attributes
I've pretty much said this in many gameplay-oriented threads before, but I want more importance placed on the physical attributes; Slashing, Bludgeoning, and Piercing. Make all weapons and talents have these effects on them and give enemies more resistances towards these attributes. With this, it'd open the door to giving melee characters more talents, as they could learn talents with a variety of attributes, as well as possibly implementing weapon switching back to give characters the means to attack enemies that are resistant towards certain attributes. If you're fighting a heavily armored enemy, for example, slashing and piercing attacks won't work as well as bludgeoning attacks, so you'll have to switch weapons or use bludgeon-based talents, encouraging smarter and varied customization.
Enemy Types
Another trait that can heavily affect gameplay are enemy types. Depending on an enemy's species (Humanoid, Beast, Spirit, etc.) and characteristics (Armored, Flying, Magical, etc.), there could be even more variety in the abilities and classes in the game. A Ranger, for example, would be well versed in dealing with wild creatures and could have talents that completely change effects when dealing with them compared to humanoid enemies. Maybe there's a talent in the Weapon and Shield tree that gains a different effect when used against magical enemies since the technique for handling a shield is different when dealing with a mage or something along those lines. There's a lot they could do with enemy types and I hope to see them implemented in DA4.
So that's it for the ideas I have. What are your ideas/hopes/expectations for classes, abilities, and gameplay mechanics in DA4?