Post by Salos on Apr 13, 2019 16:45:19 GMT
With Jason Schreier's recent articles on Anthem and DA4, I felt like it was necessary to gather all known information on DA4's development in one place, in order to help paint a more complete picture of the game's development process thus far and clear any potential misconceptions.
I - Joplin and Morrison

For this first part, most of the information comes from Schreier's recent DA4 article: (https://kotaku.com/the-past-and-present-of-dragon-age-4-1833913351)
The best place to start is, of course, with Joplin: the first iteration of the game that BioWare worked on. Most of the information we have on Joplin describes it as "hugely reactive" and "smaller in scope than Dragon Age: Inquisition but much larger in player choice, followers, reactivity, and depth", and would be built upon the same engine tools built for DA:I.
According to the article, Joplin would have players take the role of spies in the Tevinter Imperium, in a game which would place greater emphasis in choices and consequences and aimed to rectify one of Inquisition's most glaring flaws (open world design) by making smaller, more reactive areas that would change over time, and less fetch-style quests in favor of missions that could go different ways based on player choice, potentially ending in non-standard game overs. Schreier's article notes that Joplin was to place great focus on heists, and that "the developers talked about building systemic narrative mechanics, allowing the player to perform actions like persuading or extorting guards without the writers having to hand-craft every scene".
It should be noted that for Joplin's development, the team laid down clear ground rules, in terms of general vision (
"laying down a clear vision as early as possible"
), documentation (
"maintaining regular on-boarding documents and procedures so new team members could get up to speed fast"
) and decision-making (
"we acknowledged that making the second-best choice was far, far better than not deciding and letting ambiguity stick around while people waited for a decision."
)
However, Joplin's development hit two major hiccups when its developers were pulled from the project to help finalize ME: Andromeda, and soon after, Anthem. The latter also led to Joplin's cancellation in late 2017, as the vast majority of its developers were shifted to Anthem. Mike Laidlaw, creative director for the franchise, left BioWare around this time, and Matthew Goldman, formerly art director for DA:I and Joplin, took his place.
Of course, not all of DA4's developers were pulled to Anthem, as a smaller team started work on the current iteration of the game: Morrison. Unburdened by two years of money spent on Joplin, and said to be shaped in some way by its predecessor's concept, this new version of DA4 is being built on Anthem's codebase, with plans for live-service elements, and this is the project the DA team's been working on since the reboot, for at least 16-18 months. While the addition of LS and Anthem's codebase led people to snark about "Anthem with dragons", Schreier's sources have waved that title off.
II - Expanding on what we know

Of course, these are the only things most people know, but just going from the things written above can lead to the propagation of erroneous information (particularly regarding Morrison's nature as a game), so there are a few things that need to be clarified and/or expanded upon. A fair warning: some of the following parts are nothing more than inference and speculation, and as such should be taken with a sizeable grain of salt.
First off:
Anthem's codebase
. This piece of information in particular led to plenty of worries regarding the nature of Dragon Age 4, especially in light of Anthem's critical reception. A lot of people believe this means that DA4 will be, to some extent, Anthem with a coat of DA paint, without any of the features that distinguished past DA games. Truth is, there's a reasonably good chance that it won't be the dreaded 'Anthem with dragons' everyone talks about: the following video does a great job at explaining what the term 'codebase' means in videogame development (credit to
midnight tea
for posting it here first, since I most likely would have never watched it otherwise):
If you're unable to watch this video at the moment, here's a paraphrased explanation:
a game's 'codebase', in essence, is all the code made for that particular game, including systems such as terrain generation, movement/traversal, saving games, the works. However, all that means is that it allows you to design these mechanics (especially those that have an immediate impact on gameplay); the same codebase for player movement can generate entirely different movement mechanics (at 6:33, the video even shows several movement variables in base UE4 that can drastically change such mechanics on their own), and in DA4's case, all it means is that the developers can invest more resources in designing new game-specific mechanics rather than build the necessary architecture from scratch (which is an issue that plagued DA:I's, ME:A's and Anthem's development cycles).
Another thing that's worth recalling is that
according to one of Schreier's sources, at least some part of Joplin's vision and concept will shape Morrison
. This is to be expected, particularly because while they now also have to account for live elements (and the expected blowback from their mere presence), the DA team seemed proud of what they were planning and achieving for Joplin, so it stands to reason that the developers would try to salvage as much of the premise and mechanics of Joplin as possible - while not guaranteed, playing as spies on Tevinter is still a valid option on the table for DA4.
The next and final point I'm bringing up is technically just speculation, but it is something that several users on this forum have shown agreement with:
there is the possibility that Schreier's information on Morrison, as shown in the article, is somewhat outdated
, as several of his and his sources' comments sound either like they were from around the time of the reboot or very shortly after, or speculative. It has been about 18 months since then, which means they've had plenty of time to plan and design the game... especially if they stuck with the basic rules established during Joplin.
This comment by
Heimdall
on the Twitter Discussion Thread comes to mind, because it lays down most of the points in the paragraph above.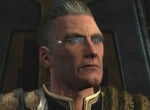 I think it's probably a bit late for that, it's actually something I think Jason has misrepresented in the article. All of the things he describes, especially the comments from developers he's spoken too, sound as if they were given right when the reboot happened or that they don't have any insight into what the Morrison team has been doing for the past 18 months, which would make sense since none of them seem to have been on that team.
Even down to a small team of designers, they have had ample time to hammer out their concepts and I doubt they would have had that DA4 teaser otherwise.
As an aside, that comment got a like from Luke Barrett (for those who might not know who he is, he's one of DA4's gameplay designers), which, to me, adds a little more weight to this part, seeing as he's someone who's worked on DA4 since day 1.
I hope this post achieves what I intended, which is to paint a clearer picture of DA4's development process so far, as well as infer on some points that (at least in my opinion) need to be approached in more detail.
Finally, while I feel like I've got most of the known public information in this post, there's always the chance I might have missed something, in which case feel free to post a link, and I'll consider adding it; even if I don't, at least it's already posted for others to see.