Post by Deleted on Jun 25, 2019 22:48:34 GMT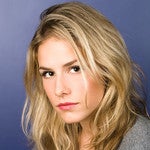 Just like the Citadel couldn't even beef up its defenses after being clearly involved in a war for more than two years. Just like the colony on Horizon was basically defenseless even after the Alliance gave the "a big gun that couldn't shoot straight." And we certainly didn't see any other ground to air defenses during that run. The cutscene shows Ashley/Kaidan being the only individual in possession of even a firearm to shoot at the bugs. It's not like the citizens there even wanted the defenses because they left for the Terminus to get away from all that (the Alliance).
Again with the 'that it happened in the trilogy as well' comment. I'm surprised you even like the game. It's obvious the game didn't do anything better than the trilogy. But you don't care as long as the game didn't take place in the Milky Way. I doubt you wouldn't care how poor a sequel might be as long as it takes place in Andromeda and not the Milky Way. I'm curious what you'll compare next. What if someone says they didn't like Andromeda because they didn't like a character's nose? Will you jump on your bandwagon to point out that one of the characters in the trilogy had a nose you didn't like?
]It's no different in either game... one is not worse than the other. The fans just decided to make an issue of it with Andromeda because, heaven forbid, the Nomad didn't have a gun they could pew pew enemies with from a distance.
Is that why? Sounds like speculation on your part with nothing to support your comment.
Sounds like this post by you is mostly about your speculating about what I like and/or dislike about both the Trilogy and ME:A with nothing to support your comment.
When I say both the Citadel and the Nexus have essentially no ground to air defenses, it's because essentially none are shown to us in either game and we don't see any in place wherever we walk on either station. I did acknowledge 3 turrets that Shepard hacks during the final mission in ME1, but that's all we ever see.... in any of the 3 games. So I would say that the conclusion that such defenses were not added even after Sovereign's attack is a supported one.
I believe my description of the cut scene on Horizon is accurate as well. I certainly don't recall seeing any ground to air defenses firing before Shepard powered up the single "big gun that couldn't shoot straight" and I don't recall seeing any of the settlers in the cut scene using hand-held weapons to fire at the bugs... just Ashley or Kaidan fired back at them while the others ran. The only weapon found on the planet was a Collector Particle Beam. I also think it was clearly stated by Delan on Horizon in ME2 that they settlers came there to get away from Alliance interference.
Conversely, we are shown a lot of ground to air activity when we use the remnant defenses on Khi Tasira. We are also clearly shown that Meridian was originally part of Khi Tasira (so, I am assuming it can be put back together with Khi Tasira, but admit that may not be the case).

We are clearly shown that the AI does have some armed vessels, so it's factually incorrect for anyone to continue to say they have no armed vessels.

I'll admit to speculating about the exact motive of fans... but it isn't without support since several ranted about it on this forum shortly after the game was released. You can run the search if you wish. I believe my recollection is pretty clear on that.