Post by Sanunes on Oct 18, 2019 5:57:51 GMT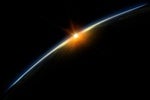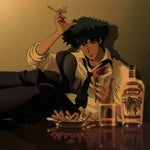 Even other developers are being really cautious about what they show and when anymore because they don't want the backlash of something not being in the game or not living up to players expectations that they develop because they heard something about the game and imagined what it would be like. So having a working demonstration of what will be in the game seems to be the best way to educate players. Now with Andromeda I think BioWare was put on a spot to announce it as early as they did and I think its the same with the next Dragon Age game. For they only have officially said they were working on the games after it was reported that they had started development so they pretty much said the minimum in that they were developing those games.
Bioware should refrain from giving away details of gameplay features because that is always subject to change. However what they should reveal is the direction and theme of the game. Is it purely SP with a MP element like ME3/DAI/MEA? Or is it mainly online/coop that could also be played SP like Anthem?
Would the people that want to know actually believe BioWare if they were to reveal that? With Anthem BioWare said they were not putting in lootboxes and would only have MTX cosemetics and it was met with nothing but skepticism and "we don't believe you". Not to mention those elements still could change during development since everything I have been reading the game is still in very early development.
I am taking this from Kotaku, but I think its the closest to anything firm that we will see, but I think it gives a decent answer to what BioWare is planning. Its a combination of what Casey Hudson has said in Twitter and what I think sources have told Jason Schreier. It at least gives us what Casey Husdon is thinking when he speaks about it be a Live game.

In early 2018, when I first reported that BioWare had rebooted the next Dragon Age and that its replacement would be a live service game, studio GM Casey Hudson responded on Twitter. "Reading lots of feedback regarding Dragon Age, and I think you'll be relieved to see what the team is working on. Story & character focused. Too early to talk details, but when we talk about 'live' it just means designing a game for continued storytelling after the main story."