Post by SwobyJ on Sept 20, 2019 2:52:31 GMT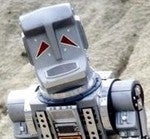 Not really...the extended version showcased Shep breathing as if to indicate he survived the chaotic destruction. And anybody with common sense knows that Bioware wasn't going to please everybody with the endings. You got the ending depending on how you played and what you did in the game. And with solid writing you can create a compelling story to bring Shep back without it being cheesey or space magic. Players should not go in with the thought of the next Mass Effect thinking "hey my Shep didn't do this...or hey my Shep shouldn't be looking like this etc,,,"be proud of the ending you got, enjoy the experience of the trilogy and move on.
Years ago when i played Silent Hill 2, you would get over 5 outcomes i believe depending on what you did with with James character...you could end up committing suicide...leaving the town, or trying to perform a ritual to bring his dead wife back.....at the time folks in the SH community discussed what endings they got depending on what they did....fans here should act accordingly.
To be fair for the most part Bioware stated that your decisions would effect the games going forward and to a degree it did....decisions you made in ME2 transitioned over to 3 in terms of characters and the relationship you had with them or whether or not they died in 2....don't want to get off topic...just saying that Shep would generate a lot more buzz than Andromeda 2 starring the Ryder twins....folks also don't understand the insane amount of coding/testing it takes to properly insure your game saves transition seamlessly to react accordingly to what you did in previous games....
Yes ultimately it means Bioware has to pick a canon ending and run with it (destruction ending), but if it means bringing Shep and the crew back in a believable fashion, i think fans will forgive them if the story is solid.
I'm 100% sure that will not just do canon destruction ending, whatever they do.
It goes against everything, sorry. It threatens a bigger marketing disaster than ME3 ending, Anthem itself, MEA's problems. You may think I'm overstating, maybe I am, but I don't think I am.
However, I think its plausible enough that they *essentially* create a *conceptually post-Destroy world*, albeit with fancy ways to recognize other decisions or even lean their way. I don't think its as impossible to make a post-ME3 (whatever the timeframe: right after, a year, decades, centuries) game as it seems to a lot of people.
We have MEA making a world which, like it or not, in my opinion points to a Heleus Cluster that is going to gradually create a society that will be more like a version of Synthesis than Destruction. I don't think Bioware is going to let their core ideas slide, even if they let them sit for a while. We have a record of this even, as some big DA2 DLC ideas were merged into DAI, especially the earlier part, and the whole process of the MET was 'oh we can't fit that, maybe we can put it in the next game in some way' without planning exactly what that'd be. However, I do think its probably an appealing cleaner slate to show somehow a Milky Way that is more underdeveloped from the effects of a destructive wave (whatever the cause) that either decimated or destroyed all the Reapers, than it would be to make a more highly developed and complex to write for setting. Then Bioware can do whatever they like otherwise, whatever elements of supposedly inevitable aspects of Control and Synthesis. They can make the ME3 ending a mystery to leave there (I don't approve but whatever), a mystery to solve, a canon to clarify, or state it simply (I also don't approve of that one).
But I dunno. I think all that's been made entirely clear is that a direct sequel with MEA basis taking place right after it with Ryder protagonist is - while definitely desired from some for good reason - probably not what the money interests at EA would sign on for. But does that mean rolling all the way back and then taking another road forward with say, Shepard? I doubt that too, but now I think the risk is more creatively than monetary.