Post by danielhungary on Aug 23, 2020 21:45:29 GMT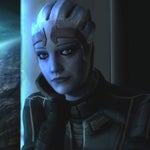 There is no button to call my companions helping me out during hacking which resulted in death as allways no matter what i did. The other bad thing was the low framerate ( on PS4 ) and bugs, such as walking Hulk NPC in the same place or enemy clipping inside the walls.
I liked the collectibles, the cosmetics and many gameplay animations but that is all. I was even seen 2D pixels behind windowed doors when i was climbed up with Black Widow.
Yeah there is bound to be a fwe bugs given thisis a Beta not reqally a final build so some of it is likely to get fixed befoer release. Bu tyea hthe Side missionsdo look chaotic. I know I won' tbe playing it on Brutal difficulty as I believe that's the hardest one. TBH the onl yconcern I've go twit hthe game isthe loot system and such but outside of that I like what I'm seeing of the game. I've not played ityet though I have been watching quiet a fwe vids of those tha thavbe on youtube. Besides as I undrestand i tat least in the swide missionsif you miss somethin gor screw up then yo ucan at least try again as side content is replayable though. I don't know whether mainstory/single player campaign content is though. I have asked on twitter though I haven' t got a response
The introduction campaign in beta was the first level i had to complete which was very though content wise and especially compared to the side missions, probably this is going to be the same in the final version as well. What i have discovered that all the side missions increased in difficulty itself, what i mean is when i leveled up with my Black Widow and completed many side quests the game increased all the missions difficulty level, so it is probably not necessary to increase the difficulty level manually.
During side quests i was able to discover optional targets as well, these are random such as elite AIM targets or chest locked behind simple puzzle and there are even more, like defending something or hacking. During one of these quests i have found a golden piece of gear, so it is important to collect better gear, level up all the Avengers each one of them and buy all skills as well.
Despite that though the game is fun. While it is down on my list I could now see me picking it up for a sale. Its definitely more of a casual play with friends game. The combat is fun and weighty and I really appreciate that each hero does play very unique to one another. So far I have to say Black Widow is the funnest to play...at least out of the available heroes that you can choose for the beta. I did love playing Thor during the introduction.
Going forward I do wonder about the other heroes and just how they will play and be integrated into any story content. And if you can earn any of the currency in game to or is it all real world money.
I liked the beta, and so it seems that it has ended already, during combat i was planned my attacks, unlocked many skills and used them as often as i could, my NPC companions distracted the enemy and i killed them one by one. Khamala Khan and Black Widow both where my favourites because of classic hack'n slash combat style feeling, also Hulk is insanely powerful but slow in movement, Captain is awesome with his shield but there is only limited time to play with and of course Thor. Iron Man was not my favourite, but he is good everywhere in air and on the ground too with his ranged attacks, but i did not played with him at all, so probably his more advanced techniques give him the edge and his air mobility.