Post by LadyofNemesis on Nov 14, 2019 20:44:28 GMT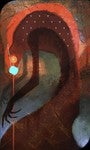 Did that part today as well, months of RL time after Therum.

Also went into the neighbouring systems and found an asari slaver lady. Kaidan used her as target practise for
discus
sabotage mine throwing, while Shepard was busy admiring the sight of fireworks aka burning lifted enemy.

Also, if the planetary weather does not like her rifle, she'll take her HE ammo out and shoot the ground close to the mooks.

How did you manage the dune worm? After reading up that the Mako "steals" half of my XP, I usually tried to kill everything on foot, using the car as moveable cover. But the worms were always a no-go, because ista-kill barfs. *shudders*
though imo. it kinda seems as if the Dragonborn is meant to be a sneaky mage, seeing as both the College of Winterhold and Thieves guild are mandatory (unless you play with mods) to join in order to advance the main quest
(though if you have high Speech skill you can opt out of the Thieves guild)
also do you want the special or regular edition version of the Skyrim mod?
link
(regular skyrim) and
link
(special edition)
it's called "unread books glow" and it does exactly what it says on the tin, putting a glowing effect on books you haven't read yet, the glow is removed once you "read" the book
and yeah, it's the one tampering with the casino cameras...and you're right it's done in non-combat mode...me and
Buckeldemon
were joking about that

Yeah, the "mandatory factions" character is off-putting. As my friend and me were just getting into the game, she was running a W&S/Dual Wield Orsimer and got royally annoyed by Faralda demanding an Atronach summon, aka mana cost far above the default 100.

We only found out later that there is also an option to demonstrate a dragon shout, as well as apparently the option to just go to that mad hermit directly.
What do you mean exactly in regards to the TG? Is there a way to join them and later mess up a job, get thrown out and kill them all?

No offense, I just don't find them particularly interesting. The Brotherhood is at least a bunch of murder clowns. My Argonian isn't much into awesome thievery. Keep the head down if it works, otherwise BLAST THEM!

How do you make a sneak mage? Since I did not play any other TES game yet, I had no idea that the game allows it until reading up on Eola (All hail the cult of nom-nom-nom!) and the Nightblade archetype. I imagine sneaky mages are either a magic assassins sneaking in and then killing a target quickly using a combination of melee attacks and damage spells (similar to ME Infiltrators) or focusing on Sneak/Illusion to stay undetected while turning enemies on each other with spells, mopping up the survivors with conjured creatures.
I got on one of those elevated areas and just side walked away from the Thresher maw's spit, lost Kaidan briefly...remembered I had Unity and resurrected him

sadly I missed one of the dodges with the second Thresher maw and just killed it in the Mako afterwards
I too tend to kill most things on foot, 'cept for those Geth armatures...and Thresher maws...unless I feel like doing the latter on foot (which isn't often)
next part in spoiler to keep the thread neat
there's a mod that's called "thieves guild requirements" and it basically tells you that you need a sneak skill of a certain level + a certain amount of items stolen (those can be adjusted)
I just tend to make those requirements ridiculously high so that Brynjolf doesn't ambush my character first thing when entering Riften market

also seem to recall there's a
mod
that allows you to...sorta join with Mjoll? it then allows you to "disband" the thieves guild by locking them all up...kinda like the "destroy the brotherhood" quest but with less violence

(it also has a link in the mod above to another one, that allows you to actually destroy them, might be more your speed

)
as for a sneak mage...well one idea is...
you take the muffle spell from the Illusion tree, + the quiet casting perk from the same tree (also works on shouts)
add a conjured bow from Conjuration and presto! Sneak mage
though I have to admit most of my sneaky archers are just...well...sneaky archers (sneak + archery)
also once made a poison that could fell a dragon with one shot (pretty sure that character was part of the DB and had the
jarrin root
+ a mod that allowed me to plant it)...it was awesome

and to be fair...none of the guilds in Skyrim (aside from the Dawnguard imo.) were all that interesting
I mean... the Companions have werewolves...but once you get that it kinda becomes...meh?

one of my characters was my completionist run...had her do everything, including join every guild, become Thane of every hold, get all Daedric artifacts etc.
...then she got married (boring gimmick) and adopted some kids (another boring gimmick), and proceeded to become a hermit on Ravenrock in order to avoid having to go home to them

I kinda wanna revisit Skyrim, but I'm afraid I have to many mods that make it unstable...

(which leads to crashes and...frustration)