Post by Deleted on Jan 4, 2019 6:36:09 GMT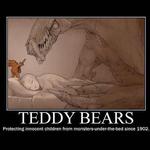 True. I guess Drack stood out because he basically keeps reminding me!

Yeah if you don't save the Angara and you shoot Akksul, you are forced into the friendship scene. Also if you romance anyone else and lock them in, you also force the friendship scene. So many people locked in Reyes because he wasn't a fling like they thought and then Jaal never made a move.
I have noticed. I mean seriously? Let's come up with a new story! Bethesda even did it with MacCready in Fallout 4, who is a LI to the Sole Survivor. Liam is too precious! He's more like a brother to me, but he has a sweet romance that makes me smile! Jaal not only has a former LI, but he also liked Avela and Garrus liked Tali. I think only Kaidan and Thane never had eyes for anyone else but Shepard.
Ha! Drack, I get why he'd be angry. I'm amazed he got over that at all. It was something I kept expecting to have a further discussion about but then Drack reminds me he's lived beyond the rise and fall of the Roman empire, countless wars, and who knows how many governments enacted to be just too tired to grudge over something he's seen time and time again.
I have to admit; Reyes has a surprising amount of versatility with different personalities of Ryder. There was a push/pull chemistry between him and I can see how people got stuck as it almost happened with one of my Ryders. She was a professional type who wasn't much charmed by the flirting but did surprise him by defending him as a good guy. 2 flirts. That's all it took for the story to tag it as a potential romance. And those "flirts" weren't even hitting on him. They genuinely fit her better in telling him that there's better things to worry about than money and that he's a better person than his ex said he was. In a way though, it added flavor to the whole thing in how Kadara ended and her ensuing disappointment before she fell for Jaal. Still, would have been interesting to see LIs call you out for being too "friendly" with others and being wary of being messed with emotionally. The casual sex aspect with Peebee was a nice touch, but I'd like to see the other end too with certain characters.
Oi. As for the original trilogy, got to admit I was starting to wonder if Femshep was so unattractive if it felt like she had to drag guys into a relationship with her. Thane's had a dignity to it and Kaidan had a natural attraction that worked for story flow.
Reyes is a love/hate for me, but in the end I always side with him. He made things dramatic and I always headcanon Jaal disliking being on Kadara because of Reyes hitting on Ryder all the time! That's actually a pretty common fanfic I see too. Jaal and Ryder can't admit their feelings, Ryder goes to Kadara and meets Reyes who charms them, and then the romantic drama with Ryder, Jaal and Reyes happens with Jaal usually winning! I kind of wish that could have been a slight thing in the game too, with a Jaal we flirt with but don't actually commit to yet, who gets jealous around Reyes who knows how he feels and makes it worse intentionally, but means no real harm.
Actually if you flirt with Liam and then romance Jaal, Liam mentions it if I recall correctly. You can also tell Peebee to leave Jaal alone. Oh yeah! Those two love to flirt and seem to have a thing too. I bet if we didn't romance Jaal, he and PeeBee might have had a thing by the next game.
Jacob comes to mind. Oh my God if my Ryder had done that against my wishes, I would have forced her to jump off the Tempest!