Post by aoibhealfae on Aug 29, 2016 11:43:55 GMT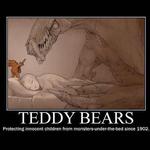 Especially since they're part of a team hired by Cerberus? Wouldn't their accounts be considered highly suspect?
As for the events of ME2, everyone was working their own agenda. Wrex was trying to unite the krogan (and only making progress because the genophage was working in his favor). Tali went back to her people...and does research that got dropped in ME3. Nothing relating to the Reapers. Liara went off after the Shadow Broker and didn't really make any progress with stopping the Reapers. Until after ME2, same time as when Garrus went to his father for help. But he didn't know his father could take his concerns to the Primarch. He was grasping at straws for anything at that point. He's still doing something about the Reapers, same way he contributed in the suicide mission by offering weaponry that kept people alive, by helping Shepard stay alive in missions for people who choose to take him along. His contributions are tangible to those players. We don't know what Kaidan's been doing, we can speculate he's been training his biotic squad, doing investigations for the alliance, all we know is that he refused to help Shepard for legitimate concerns and is not there. But that's not a strike against him whereas for some reason Garrus can do nothing right in your eyes.
And what is odd is that you're singling out Garrus of all people regarding the genophage. What parts of his concerns regarding the krogan any different from what others think about them? When did he ever say he condones krogan suffering? When was he ever about oppressing another race? His concerns are legitimate; especially if Wreav is in charge. Who says it's only going to take centuries to repopulate if females can lay clutches of up to hundreds of eggs? Entire colony worlds never recovered because of krogan inhabitants. And that was when the Krogan were still allies of the Asari and Salarians. Alliances meant nothing when resources became strained during the Krogan rebellions.
And as a side thought, why is it acceptable for Kaidan to become bigoted because of Shepard but Garrus is the next Godwin comparison for his flaws?
Renegade Kaidan's views that the council was inefficient is not bigotry. The council are always self-serving and acts on their races' best interest. But regardless of his point of view in ME1, he still risk his life to protect the council. That never change.
Kaidan is not perfect nor anyone's cup of tea and is deathly boring to many but he never wish to inflict genocide on anyone. Neither did Ashley either and yet everyone claim she's more racist.
The trial isn't just about the Bahak system incident (and preventing an outright war between Batarians and humanity) but its also to determine Shepard role in Cerberus and the kidnapping of the colonists in the Terminus system. Shepard could have been executed by the end of the trial if it wasn't for the Admirals and Virmire Survivor. As much as either Kaidan and Ashley receiving the heat for refusing to join Shepard's suicide team on Horizon, the only ones who stayed from ME2 crew are Joker, Chakwas, Ken and Gabby who was with the Normandy was it was impounded. That's barely a handful to defend Shepard who was being accused for treason. Liara did mention that she was using the Shadow Broker resources to find more prothean resources she could use and she did found the plans for the Crucible from the Shadow Broker resources and Hackett's help. Tali was involved when the Quarians attacked the Geth in the Perseus Veil which lead them to ally themselves to the Reapers and she and Legion was essential to build peace and help during the reaper war. Wrex commited his troops to Shepard if you resolve his thousand years old dilemma. Kaidan's biotic company also deals with training other biotics in the military much like Jack's teenage team, and Ashley used her experience and rank and both did contribute to the war assets if not used as a squadmate. That's still contribution to Shepard's fight against the reapers.
EDI talk about the clutches was merely a discussion about the possibility of the Krogan achieving full fertility pre-Genophage. The krogan never have that for over a thousand years. The genophage isn't cured and still affect the fertility rate of all krogan. The cure only affect pregnant mothers to enable them to carry children alive and full term by preventing the genophage attempting to inhibit nervous system formation. Plus the society impact on the krogan people for a thousand years that trapped their females by being valued as nothing but breeders and decoys because their entire race would die off.
Garrus only let go of his prejudice on Quarians because he fancied Tali. Turian-Krogan alliance and Rannoch arc still happen and resolved with or without him. His only significant contribution to the reaper ME3 was an additional squadmate, romance sideplot and : If it wasn't for his people who need the krogan's help, he would be happy to not see the krogan ever be cured at all.
This is not an attack on your favourite LI. I don't make this up just to be spiteful. Brandon Keener himself voiced Garrus who said these things. How the krogan need to be more contrite for defying the council races or how the genophage isn't a mistake or how he would side with the Salarian Dalatrass. There's not a single line in his entire script that he took that statement back that convince me that he
let go
of his prejudice against the krogan or even try to understand what the genophage is and its effect and the cure and the science and everyone involved including every other Turians who were willing to sacrifice themselves to preserve the krogan alliance. He just accept that Shepard make the choice he wouldn't make and enjoy that he doesn't have any responsibility over it (because that's what he's good at). He claim the name Archangel but all I could think of was he was closest to Josef Mengele, aptly called Angel of Death.
This is what made the idea of romancing him somewhat troublesome for me. I am well aware of the hype about Garrus' romance, I have attempted them as well (and pretty much prefer SWTOR's Trooper and Aric Jorgan romance instead). But I don't romanticize someone who would casually whisper that he would unleash a genocide "if it was up to him" and I don't see my Shepard being comfortable with this either. Besides, all these sentiment bear a close resemblance to "you have to take out their families" by some guy I don't want to name.