Post by cloud9 on Nov 5, 2017 9:40:39 GMT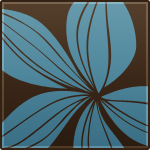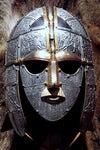 This right here is quite simply absolute horseshit.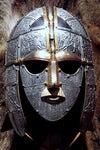 Let's take what Nightscrawl said, basically that amounts to a checklist of self censorship as well as a limit on artistic expression, things that I am not particularly in favor of.
I think you're missing an important distinction in all this, which I tried to get at with my post. There is a difference between writing a character that is gay, where that is just a thing about them, even if that story features a same-sex romance, and writing about
the gay experience
.
What does a straight person have to offer about the gay experience? Nothing at all.
Let's have an example that I might consider analogous to
To Kill a Mockingbird
. Let's say that there is a story, written by a straight person, about what it is like to be the child in a same-sex parent household. For the first few years of this child's life, she won't think anything at all is different about her family. As she gets get older, starts going to school, sees more of the world, she may see ugly behavior directed at her and her parents. That is that child's own experience.
Now let's switch it around at look at those same parents. Perhaps they have been together a long time, but were only (finally) able to get married after the Supreme Court ruling. In deciding to have a child together, they will have to contend with a legal system that isn't really equipped to deal with same-sex parents; more often than not, the
biological parent
is given priority in legal matters. They know that there might be times during family outings that they will get certain looks. There are probably dozens of other things that I can't even think of that these parents will have to deal with that straight people really can't comprehend. This is all on top of the usual parent type stuff.
Can a straight person do justice to those parents? Possibly (I'm not going to deny that outright). But it would have more
meaning
, be more real, if a gay person were writing it.
I have a couple of real examples.
There is a woman, a mother of a gay teen, who
writes pieces for the Huffington Post
. These are about
her own experiences
in trying to be a parent (along with her husband) who is raising a well-adjusted, confident, gay young man. She isn't writing about her
son's
experience as a gay teen, but of her own as his mother. That is the key distinction.
To turn it back toward race, after
Trayvon Martin
was killed, there were quite a few African American people who shared their stories of being parents, or of their own parents, and having to give "the talk" to their black child (especially if a son). How to behave in public places, what to do if confronted by police, and other similar things. I recall distinctly that
white America (the non-racist people, anyway) was collectively shocked and horrified
, because the very idea that this is a thing that happens, that AA parents have to deal with, was just completely foreign to a great many people.
How can a white person even
fathom
that experience? How could they do it justice? You can write about it respectfully, but it's not the same as having
lived
it.
Pfft they weren't "shocked and horrified" about slavery and lynchings of black men, women, and children didn't they?