Post by quole on Nov 16, 2018 12:10:26 GMT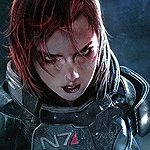 For me Bioware was great a long time ago because they were my go-to devs for the next great RPG. Now I have CD Projekt red for that. I have absolutely NO interest in Anthem, partly because Warframe already fills that niche (and if I had to bet I would say that WF and even Destiny 2 are far better games than Anthem will be, especially with EA as the publisher) and partly because I have no faith in Bioware anymore. Between ME2, ME3, TOR, DA2, DAI, etc. Bioware has proven to me that they can no longer fill that role of having great RPGs, and now just produce rushed, poorly written games designed to appeal to as many people as possible.
Honestly I think Bioware is done. They may continue to make games but the Bioware I loved years ago is long gone. You can talk about how Bioware and ME arent in trouble but to me they were in trouble years ago and are now passed that, to the point where they are basically dead.
My point is I don't think even if they aren't
technically
in trouble and they do make another ME game that it will not matter because it will probably be nothing like the games we fell in love with.
Please just give the franchise to CD Projekt Red.
For the love of... No just no. CDPR is good but keep them away from ME.
Why? Their games have far better writing, world design, ect. The Witcher 3 is twice the game ME3 is.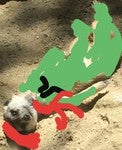 And their IPs have gone to shit. The ME franchise is a joke. The trilogy was not planned at all, that's why the second game has nothing to do with the other games and the third game is a it's own self contained story, and then of course there's Andromeda. The fact is that Bioware has not made a good rpg since DA:O whereas CDPR has made only good rpgs. And you saying that they can't make their own ip baffles me because it's completely redundant. If they can adapt an existing ip and do it justice, then why can't they do the same with Mass Effect of Dragon Age? That entire comment was pointless lol.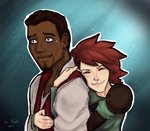 Lol the real stupidity here is coming from someone who wants a company like Bioware to hold on to these franchises that actually have potential. But maybe you are content with poorly written action games with forced MP and micro transactions?