Post by link2twenty on Sept 2, 2018 11:56:54 GMT
GET TO KNOW ANTHEM'S RANGER JAVELIN
Discover the combat-ready Ranger, your starting javelin
www.ea.com/en-gb/games/anthem/news/meet-the-ranger-javelin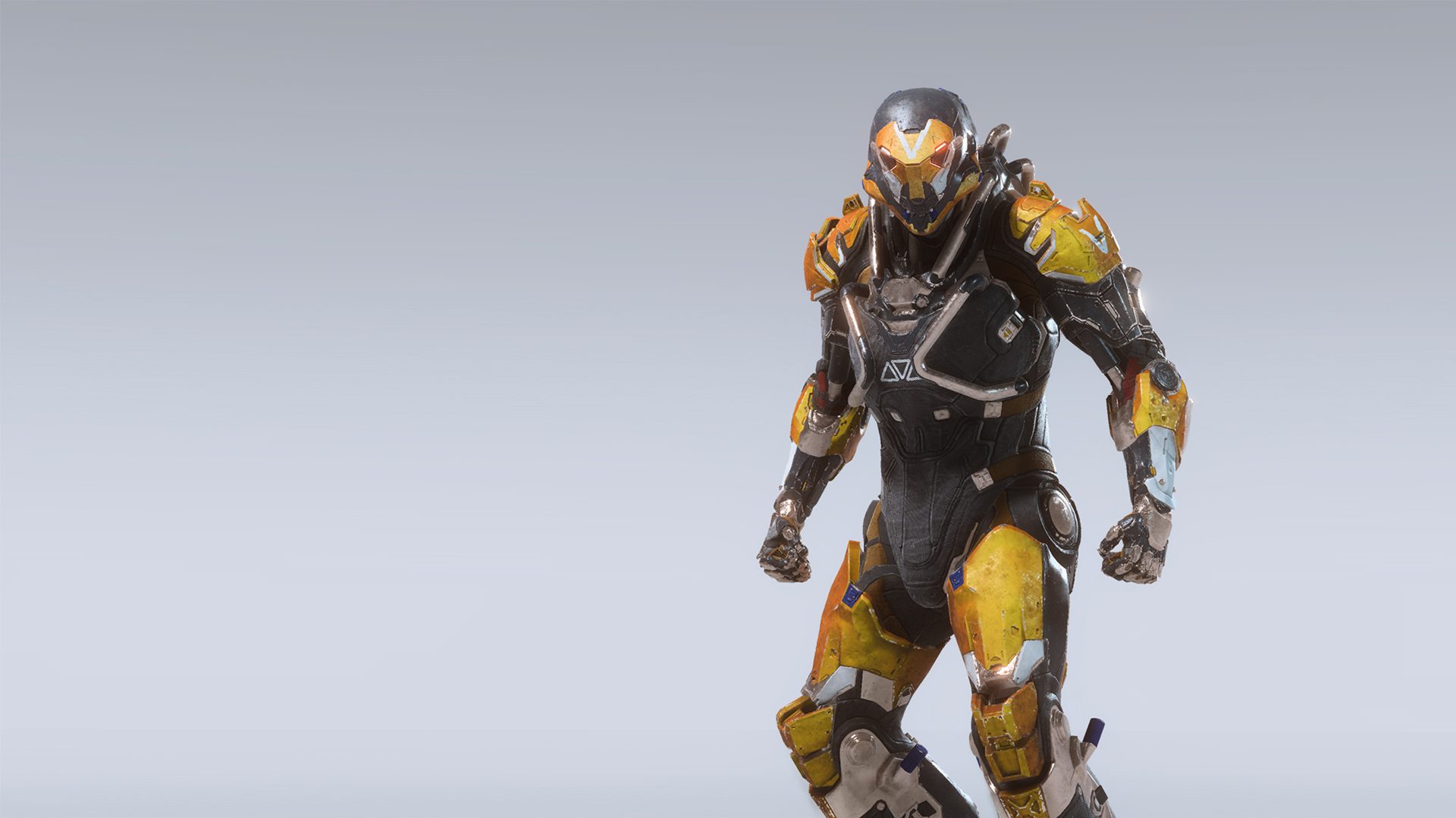 In the world of Anthem™, the javelin exosuits are your key to survival in the harsh wilderness outside of Fort Tarsis. They are powerful suits of armor equipped with propulsion and weapons that allow you the speed and firepower you'll need to complete your missions. Javelins are handcrafted by the meticulous work of arcanists, and only expert pilots can unlock the full potential of their exosuits. The Ranger javelin is the first you'll suit up in, which we'll get into detail about here, but as you progress you'll unlock all four of the javelins – the other three include the Colossus, Interceptor, and Storm. You'll be able to swap between them to improve both your javelin's abilities and the overall skill of your pilot.
All Freelancers train on the Ranger first in Anthem. Not because it's the easiest, but because it's the most versatile. In the hands of a master pilot, the Ranger can achieve feats of combat prowess that no other javelin can touch.
The Ranger javelin has a deep bag of tricks to draw from, and there is no combat situation it can't take on effectively. With access to a wide variety of weapon types, the Ranger is a true wild card that can complement any team and any mission.
NOTE: As the game is still in development, all game features may be subject to change and there will be more to share. We'll update as necessary.
Ranger Javelin Exosuit AbilitiesShock Mace:
When the Ranger javelin chooses to mix it up at close range, it deploys an electrified mace to send a medically-inadvisable amount of voltage through its enemies.
Grenades:
Quick to deploy, grenades lay down area damage for effective crowd control at a moment's notice. Modified grenades can be found out in the field which can be equipped to create different effects, including Frost and Seeker Grenades.
Muster Point:
An effective field commander, the Ranger is capable of creating a Rally Point which provides gear cooldown reduction to teammates who enter its radius.
Multi-target Missile Battery:
A powerful volley of micro-missiles, the Ranger's ultimate ability allows it to target dozens of fast-moving enemies with guided projectiles that pummel the opposition with devastating concussive force.
Your First Javelin
With its focus on precise damage and versatility, the Ranger javelin can suit any number of skill levels. Novice pilots will appreciate the wide array of weapons and abilities they can use to sharpen their skills, while experts will gravitate toward the Ranger's emphasis on excellent marksmanship and skill mastery. So, whether you're the newest Freelancer in your group or the most veteran, the Ranger is the gold standard for combat efficiency.
But there are other javelin options to explore. For those who like a more heavy-handed approach, the Colossus is a great fit. And for those who favor a reflexive, lightning-fast play style, there's none faster than the Interceptor. Just want to throw lightning bolts at unsuspecting enemies? Suit up with Storm. There's so much to discover in the world of Anthem.