Post by KrrKs on Aug 5, 2020 20:28:07 GMT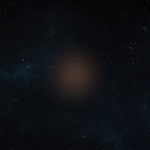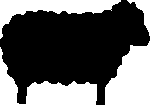 I've read a great deal about the development issues with Dragon Age Inquisition, and it's pretty clear that the developers had massive problems getting to Frostbyte engine to run an RPG-type game, as it was designed specifically for shooters, and lacked many of the necessary tools. The lack of tactics screen in Inquisition was likely a result of Frostbyte's limitations.
Frosty Mod Manager allows only superficial modding of the game, mostly skins and more skins, along with some minor graphical tweaks or changes to spell damage. There are no proper modding tools for either Inquisition of Mass Effect Andromeda. No method of adding new content, or radically changing existing content or mechanics. By contrast DA:O has a huge range of mods available - everything from overhauls of the AI, new NPCs and creatures, right through to entirely new areas and quests.
The thing is, neither would have Unreal Engine had tactics screen, it would had to be built too and all the other things to support RPG game, as with Eclipse Engine, but now they had a basis of an excellent visual quality already in the engine unlike the previous gen UE.
Sure you might be right about the FMM and Frostbite modding, I havent checked that out much except used the mods. In the end I personally dont want or care to have new NPCs or creatures or areas as usually they are not up to quality etc. just some enhancements to original game behaviour like in Andromeda I use some fixpacks, like in ME1 too. Maybe
KrrKs
knows more about it?
Uhh, this is a can of worms, I'll try to add my ant perspective
I too heard that there were massive problems with Developing an RPG framework for Frostbite, and this most likely is not exaggerated. But the as Unicephalon pointed out, DA:O (I guess DA2 as well) were made using an old inhouse engine which showed its age already in DAO, honestly. The ME Trilogy games were made with Unreal 3, which had also reached end of life when DAI was started.

So, for Dragon age they had to switch to a new engine anyway, with all the problems such a transition creates. ME could potentially stayed with Unreal 4, but even that transition is not all that easy it seems (see e.g.,:
Transferring from UE3 to UE4
).
So the worst case scenario is creating everything from scratch in all cases. And honestly, EAs idea to use one unified game engine that is maintained and developed by themselves for what they need it to be is a really good one. Each of their studious not only gets the knowledge about how that engine is used, but also how it works, each one adding functionality that can be used by all others. (Site-note: The software-house and project I work for and with tried to introduce something along those lines like ages ago and are enforcing it now. The benefit is real, but such transitions are never easy and we still have massive problems.)
As for 'made for shooters', well yes. Frostbite was made for shooters, Unreal as well. Than they added vehicles and larger and larger maps and nowadays those engines are not at all comparable to what they were when they were first made.
The lack of a real tactics screen and the reduced number of abilities is more likely a design choice than it is an effect of the engine the game runs on. While the same happened to MEA on that engine, the roots in that case are quite clearly the Multiplayer part of ME3. And as my fore poster pointed out, ME doesn't have a tactics screen either.

There are no proper official modding tools for any Mass Effect game and not for DAI, that is true. But as far as I know there are generally no modding tools for any EA game since DAO (The exception being CnC Remastered), and very very few modding tools or helpers for UE games. The one or two that I know are not fully fledged tools (to my understanding), but rather game assets for use in the Unreal map editor. ( One is the SDK for the fan made RenegadeX, the other evades my mind, there is a third still unreleased and unfinished fan made game that was inteded to come with full modding support).
Some reasons for this were explained by
Ask a Game Dev
. That still sucks though. And yeah, that Frostbite is an EA exclusive engine means that there is much less official documentation available for outsiders, which in turn makes developing modding tools even more complicated.
The last few Frosty Tool versions actually allow creating and adding stuff in some limited fashion. (Most actual game and engine logic is still completely hidden or obscure though - at least in case of MEA)

But most mods for Bioware games and the most visible are always visual replacers (Different hair, new armour textures, shiny reshades, and the like). That is not because there are no other options (or at least no primarily), but because most of the fan base, and such most of the modders prefer those kind of mods over fully fledged content mods like EGM or Spectre or mods that simply add new items or features. Sure, actually adding new creatures or NPCs, new storylines, or maps is currently not possible for frostbite games (sadly). But I'm pretty sure that even for DA:O, with all the tools and experience available, the number of visual replacer mods vastly outnumbers the amount of other mods.
And lastly about load times: I don't think those depend on the engine that much. That DAI takes that much longer to load than DAO is simply (mostly) because there is that much more to load. The models have a vastly better qualities, so do the textures. Just look at the installation sizes!

So, TLDR: Frosty is probably hard to work with and extremely hard to mod. That is sadly true for most game engines, especially the ones with frostbites capabilities.