Post by river82 on Dec 22, 2019 21:18:09 GMT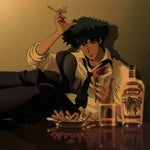 Besides if people are going to get upset that BioWare has a save game corruption issue in Mass Effect: Andromeda, I expect the same website to be telling me that The Witcher 3 has a similar game corruption issue. Not to play BioWare games have fallen so drastically in their quality card when in the past when you could get stuck in a wall and clip into the atmosphere being a higher quality game then Andromeda.
Just look at the problems in Andromeda and the amount of think pieces that were written about those issues and even comparing them to problems other modern AAA games have. I haven't seen any think pieces towards Fallen Jedi where they are ripping apart the game for all its faults and problems and that game is far from unique its just a combination of several other games into something interesting. I nearly vomited the when playing Fallen Order because the elevator sequence bug and yet again nobody seems to make a big deal of that and again "my face is tired" is still something people use against BioWare when that saying fits within the realm of what you would hear a person that speaks French would say.
The worst save game bug I found was in Fable 3. Fable 3 had this mechanism where you couldn't save, it would save automatically for you on a SINGLE FILE. So when I found a bug which broke the game, and the game reloaded me to a state after the bug happened, I quit the game and never returned. But Fable got a lot of passes as well for being "innovative" and "breaking the mould".
Comparing Andromeda and Jedi Fallen to each other is difficult because they're different games. And actually that's the problem with Andromeda, nobody makes games like Mass Effect and because of this the only games it can really be compared to are the Trilogy games. With other games like this the developers make sure they make improvements - sport games make incremental improvements every year so when it's compared with the previous edition it will be SLIGHTLY better. And games like Skyrim and RDR2 made sure to improve over its predecessors (not hard when Oblivion was shit, but once again "innovative 10/10" bullshit). Andromeda was always going to be compared to the Trilogy and it wasn't an obvious upgrade.