Post by Deleted on May 17, 2021 14:18:02 GMT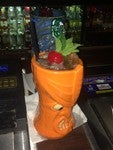 First attempt at taking down a ME1 thresher maw on foot was an abysmal failure. A high-level soldier Shepard with Immunity can survive several acid hits, but the screen shakes violently whenever the maw moves now, making it impossible to move Shepard. I survived the maw moving about three times, but on the fourth, he moved to a spot directly under where my Shepard was standing for an instant death. From this, I don't think it really possible to take them out on foot anymore (at least on insanity difficulty... and probably on pretty much any other difficulty as well unless the maw doesn't move around at all on the easiest difficulty.
I'm saddened by this... I'm going to have to relearn using the mako on them. Dang, I loved letting Wrex hit them with his warp... and always wanted to tell Wreav how Wrex and I always took the maws down on foot, so Grunt's Rite of Passage was no big deal. (sigh).
Attempt 2 basically confirmed the above. Shepard can survive several acid attacks, but eventually the maw will make a run directly at Shepard and emerge right beneath his/her feet and kill him/her instantly. This pattern also occurs with a mako, but it has a better shot at getting out of the way.
ETA: Repeated a few more attempts with the maw on Edolus. The definite pattern in my game (Xbox One, Insanity) is for the maw to move 3 times and pop up at a location away from Shepard... and then on the 4th move, take a path directly towards Shepard and pop up under him/her for the instant death. With the mako, it makes the same 3 moves, coming up at some point where the mako isn't. On the 4th move, it will literally chase the mako... it chased me for 2 circles around it's area. It wasn't until I left its area when it retreated from the chase (going back to the center by the destroyed tank and bodies and disappearing). It popped back up when I re-entered its area and the fight resumed for another 3 pop=ups before it made another beeline chase of the mako.
Conclusion, it may be possible to still kill them on foot on an easier difficulty... IF Shepard has enough powers and fire power to take it down quickly enough (i.e. before that 4th pop up). I'm not able to do it that quickly on insanity though. (Hope renewed for once I get the insanity achievements and will try the game at an easier level.)

My first one I finished on foot. I think my guns and warp did more damage. Than the mako, basically I strafed as best I could with the terrible mako controls as I did not know there was a option to turn off the drive where the gun points thing. When I ran out of omnigel, I hopped out and killed it with guns.
Yeah, I've never used the "soften with the mako and then kill them on foot technique" in the OT. I've always just started the maw fights by parking the mako outside the area and walking in. Yes, I believe you when you say that warp plus guns on foot does more damage than the mako. I always found that to be the case. The trick here seems to be to do enough damage to avoid the 4th pop-up right under Shepard's feet. I think that's possible on difficulties lower than insanity. It may even be possible with a Level 60 Shepard equipped with Level X spectre gear on Shepard and the team and with adequate powers available. Don't know yet since my Shepard is currently Level 30 Classic (not Legendary) and only has the Level VII Spectre Assault Rifle for himself.