Post by Salos on Apr 12, 2019 13:54:06 GMT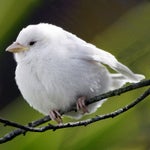 had
to resurrect Leliana. There was absolutely no reason why she had to be the left hand of the Divine or founder of the Inquisition. Yet starting with Leliana's Song and then through into DAA and DA2, they chose to give her a significance in the over-arching story which involved bringing her back from the dead if she had been killed in DAO.
So either they
did
have a story planned that could be continued on into future games should DAO prove successful or they made problems for themselves that they could have avoided.
This is equally true of the Inquisitor particularly where the Solas romance is involved but even without that. If they wanted to tie off the Inquisitor's story with Trespasser why have them meet with Solas at all? Why have him tell them everything about his part in past events and what he planned for the future? Why give them a very personal reason for still being involved in trying to stop him? Why give us the option of disbanding the Inquisition and then still have the organisation operate in the background? (as is evident from the comics and the epilogue to Trespasser) As players we already knew he was the Dread Wolf at the end of the main game but our PC did not, so there was no reason for them to go looking for him.
We could still have had the Exalted Council, the discovery of the Qunari plot and then, for example, one of our companions forced to cut off our hand in order to save our life. Then the Council agree the Inquisition's work is done and we are sent into honourable retirement, oblivious of Solas' plan and him remaining an enigma to our PC. Those who romanced him are just left to suck it up as was the case at the end of the main game.
Instead what they actually gave us was an extended trailer for the next game which absolutely connected the Inquisitor personally into the plot whether they loved him, liked him or hated him. Most players have not seen that lecture where they alleged that the aim of Trespasser was to tie off the Inquisitor's story, or visited these boards, or know about the Devs alleged "new PC each game" rule for DA, but I know from speaking with them that after Trespasser they assume that the Inquisitor will be coming back next game. So I'm with people who say that if the aim of Trespasser
was
to remove the DAI PC from the story, then it failed miserably. If, however, it was to explain why they only had a secondary role, may be less so. They may no longer still be Lord Inquisitor of Thedas but they are personally involved in stopping Solas.
Yep, right before playing Trespasser I honestly thought it was it for Inquisitor. When I saw this promo image: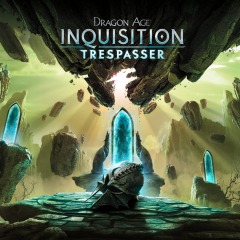 ...I was like 'oho. Either they're going to die, transcend or disappear to parts unknown - probably lost in the eluvian network,
maybe
to pop out somewhere during future plot
if
they're needed'. They totally had multiple different and convenient options to weave the plot in a way to minimize Inquisitor's future involvement.
But no - to my surprise they did virtually everything they could to retain the character (including removing a problematic power that may have made Quizzies either too powerful, or too plot-inconvenient in the future) and freed Inquisition from its responsibilities on the South, making it possible for them to dedicate themselves to another mission, only to taunt us with 'here we go again/gotta save the world again' scenes at the very end.
So yea, given that recently published comic series and teaser suggest that we're still following the story that has been most overtly set up/announced in Trespasser, it would just be weird if they dropped an element of it they've been making clear is going to be quite important. Not saying that it can't happen - a lot could have changed over the years, regardless whether the whole reboot would have happened or not, so I've been wondering whether they'd go in that direction ever since they began teasing that they're working on new DA. But this is how things look from narrative standpoint ATM, and they're not really that subtle. Even the whole 'we're going to Tevinter' or 'the next title is likely going to have more to do with spying and covert missions than open, military campaigns' is a thing that was inferred from Trespasser's ending and seems to hold so far.
It'd be more surprising if they
don't
stick to the Tevinter spy premise, after Trespasser and Joplin.
Surprising and disappointing.