Post by gervaise21 on Sept 27, 2020 13:12:11 GMT
and if you are a non-mage, you really don't want tevinter. If you're a mage, why not.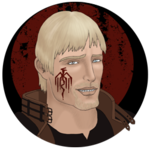 There are other society what work without those prisons. It was mentioned as well. So: unnecessary...
The fallacy here is that all mages want a Tevinter style state and if you let them have autonomy that is what will happen. Not all mages want to rule. According to the Mortalitasi in Tevinter Nights their group think the Magisters are crazy for wanting to be bothered with the mundane task of ruling when there are mundane people who can do that for them. The Mortalitasi have power in Nevarra but they have been around for some 700 years without ever actually taking control. They have succeeded in doing this despite the Chantry on their doorstep. I've never understood why this should be when mages elsewhere are routinely locked up but it does follow the original rule of the Chantry when Drakon set it up, that mages could be free to operate provided they didn't occupy positions of head of state.
Many mages have only negligible power. In fact it may well be that this is true of the majority of them. The justification of the Chantry for locking these individuals up is the danger they pose to society because of the risk of possession. This is again false. Letting mages operate in their communities without fear of being hunted down is actually going to be less of a risk than herding them together in one place, where the magical energies are going to make the Veil thinner, and having families hide away their children rather than let them be properly taught how to prevent themselves being possessed. The reason mages routinely seem to fail and become possessed in the Circles is because they are often fearful, depressed and despairing of their situation, which encourages demons to hover around just waiting for the opportunity to pounce.
There are plenty of non-mages throughout Thedas who abuse their power and aren't called to account for it. That is the problem. Both in Tevinter and Orlais the respective elites teach they rule by Divine Right and therefore are entitled to be in control. So it is not about whether someone is a mage or not but the justification they give for why they are in authority over others. It is no easier for a commoner to remove a corrupt Emperor/Empress or noble from power in Orlais than it is to remove a Magister in Tevinter.
Have a fairer system of government, where the people in charge can be removed from power if they abuse it or do not properly do their duties and you will avoid the problem that commoners experience in both Orlais and Tevinter. Ferelden goes part way there with the Landsmeet and the fact that the nobles do not own the land, the Freeholders do, and to be a noble is to serve the Freeholders. If they feel you are not doing your duty by them, they can opt for someone else instead. They forgot this essential aspect in DAI as it wasn't up to the King or Teagan to tell us to get out of Crestwood but the Freeholders and since we were doing a far better job that the previous incumbent in keeping them safe, I'm pretty sure the Freeholders would have wanted us to stay. There are ways the system could be managed successfully with mages in the community but checks and balances that ensure they do not abuse their position. The writers of the game just haven't bothered with pursuing them.