Post by Absafraginlootly on Jul 13, 2019 2:57:25 GMT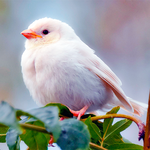 the 2nd part of Inquisition
... although, of course, cutting the original storyline in half doesn't mean that the original draft is going to be followed to a T or something. Which is why it remains curious what role Inquisitor will really play in what was originally envisioned for them.
I am curious as well, although it is possible that the original second half will have been altered from how it was originally envisioned by the old team. A lot does depend on whether they continue with the Inquisitor PC as protagonist or reduce them to a subordinate role. If they go with a dual-protagonist then we could have both the original plotline for the 2nd half alongside the new plotline for the new PC protagonist.
This is a misunderstanding of words by Cassandra. Originally the idea was to have a DLC the Exalted March, which would have had Hawke involved in resolving the mage rebellion. DG has stated publically that he was very upset when this was cancelled and it did require a lot of adjustments to the plotline going forward. Without knowing how the DLC would have ended it is not possible to say if Hawke would even have been alive to carry forward into the next game.
However, I believe there was also a rumour that the Temple of Mythal was originally going to feature in the DLC as well.
At the outset of DAO it was stated that there would be a new PC each game, unlike Mass Effect which preceded it. It seems odd that they would have backtracked on this so soon after this. The plan did seem to be that the story of Hawke should have been resolved in the Exalted March. The reason for the controversy over the Inquisitor now is that it does look like they may have changed their mind on this but this is understandable considering the story was cut in half.
Not just a rumor David Gaider told us on his blog.
Anonymous asked:
Could I ask about what was switched over from the Dragon Age 2 canceled expansion and put into Inquisition? What was shuffled over? How difficult was this process?
dgaider-deactivated20150130:
It was indeed a difficult progress to let go of the DA2 expansion's story. I mean, we never got very far past the planning stage, so I'm well aware that by the time it got to release it would undoubtedly have changed significantly — perhaps even to my great disappointment. Even so, it's still hard to avoid thinking of what-might-have-been.
So you'll have to forgive me if I say I never intend to go into detail on it. For my sake as well as the sake of fans, many of whom lack my perspective on such projects — if it's hard for me, what might it be like for them?
Though they should be happy, to be perfectly frank. The ending we had planned for the expansion was brutal, insofar as some of their favorite characters are concerned…which would have been delightful for us writers, but maybe not so much for them. Maybe it's better this way.
Or not. Whatever the case,
I'll just say that some basic plots were carried over, and naturally changed as the context for them changed. The Temple of Mythal is a good example.
Beyond that, I'll leave it to your imagination.
link
Mike Laidlaw gave some other details
on his twitter
:
Mike Laidlaw
Verified account
@mike_Laidlaw
Okay, folks have some questions about the Exalted March cancelled expansion for DAII. So…
6:19 PM - 11 Jan 2017
@mike_Laidlaw
11 Jan 2017
More
Replying to @mike_Laidlaw
First off? Why did we cancel it? Easy to assume it was "the reaction" to DAII, but not so! It was the move to Frostbite.
@mike_Laidlaw
11 Jan 2017
More
We had an opportunity to do so at the same time, but knew as it would be the first time that engine did "RPG stuff" we knew it would be hard
@mike_Laidlaw
11 Jan 2017
More
As most everything in making games, it certainly was challenging. Great engine, but took tons of time. Had we tried to do both EM ….
@mike_Laidlaw
11 Jan 2017
More
… and the Frostbite transition, both would have suffered a lot, esp. from lack of engineering folks.
@mike_Laidlaw
11 Jan 2017
More
So @biomarkdarrah made the call to stop development on EM and go all in on what would become DAI.
@mike_Laidlaw
11 Jan 2017
More
I'm trying to remember which of the two was jokingly code named "Project Nugstorm."
@mike_Laidlaw
11 Jan 2017
More
Mark has a rule that codenames should be ridiculous enough that you don't get attached to them and call the final product that codename.
@mike_Laidlaw
11 Jan 2017
More
In this goal, we were VERY successful. Various orgs around EA wrote concerned letters asking what the hell it was

@mike_Laidlaw
11 Jan 2017
More
So anyway!
Exalted March didn't make it too far past concept. The idea, however, was that it followed the red lyrium chicanery of DAII with

@mike_Laidlaw
11 Jan 2017
More
The Chantry becoming VERY UPSET while various aspects of the qunari started to make moves on the turbulent Free Marches.


@mike_Laidlaw
11 Jan 2017
More
And this it fell to Hawke to stop things from going to hell (again) while working with Starkhaven and the pirates of the Armada.


@mike_Laidlaw
11 Jan 2017
More
I recall fondly that for the big first panel we did at PAX west (prime back then) we all had shirts with missing letters.
@mike_Laidlaw
11 Jan 2017
More
You know… like hang man.
Because the story would start at…yeah, the Hanged Man.

@mike_Laidlaw
11 Jan 2017
More
I still have mine. The missing letters spell out
Estwatch, which is where the Felicisima Armada missions were based.
@mike_Laidlaw
11 Jan 2017
More
The Internet, as it does, had guessed all of the locations within minutes of the panel starting. You guys rule

@mike_Laidlaw
11 Jan 2017
More
Beyond that, there were some really interesting stories to tell, and a chance to learn more about Sebastian's family.

@mike_Laidlaw
11 Jan 2017
More
But as it stood, I think shutting it down was the right call to focus on the engine change.
So in summary we know:
There was going to be an expansion for DA2 called the Exalted March that never made it past the concept stage, in concept it was to include:
Red lyrium/stuff following red lyrium chicanary (I'm not sure about that sentence)
An angry Chantry (presumebly either declaring an Exalted march or narrowly avoiding them declaring one given the title)
The Qunari making moves on the Free Marches
Requiring Hawke to work with Starkhaven (with a chance to learn about Sebastion's family)
and the Felisima Armarda (in Estwatch)
A brutal ending for favourate characters
Though it only being in concept stage means any of this could have been changed, cut, or replaced.
So things that were in DAI + dlcs that are reimagined Exalted March concept content:
The Temple of Mythal - probably also the Flemeth = Mythal revelation.
Qunari attacking the south
Red Lyrium revelations - probably would've been used in DA3, but I'm guessing varric/biancas research showing its alive and blighted would have been in EM, possibly related to brutal end for fan favourate...
start of Mage rebellion and chantry/templar march
Things that were originally in DA3:
Solas
The Orlais Civil War
Corypheus - not as the villian of the whole game but as a secondary villain to fen'harel,
probably some of the mage/templar conflict but in a diminished capacity - given that qunari seem like the main thing hawke would be dealing with in EM
+ whatever the second half of DA3 was to be, Fen'harel, ancient elf stuff, possibly more stuff on the Titans then the taste we got in descent? We just don't know
Given that Hawke was rescued by, and then rescued, Flemythal, was present for the first of the qunari attacks on the south, and for events that instigated mage/templar conflict, and was the first to discover red lyrium - it makes a certain amount of narrative sense that they be the one to find the temple of mythal and her identity, help fight back a larger qunari incursion on the south, witness the begining of hostilities between mages/templars, and find out red lyrium is blighted. (Though again I emphasize that what would have made it into Hawke expansion might've been completely different then the concept,
let alone
my interpretaion of the concept)
Who knows whether Exalted march would of felt like an ending for Hawke, would've felt like a lead into DA3, would've ended with Hawke dead, a puppet of mythal or any number of other possibilites. (With multiple endings potentially any/all of the above).
Personally with the above information combined with the devs stated changing protagonist rule I incline toward thinking that: the Inquisitor did things Hawke was meant to do but Hawke was not meant to be the DA3 protagonist. But we'll never really know for sure.
Of course DA4 may end up being an exception to that rule given that it will undoubtably include parts of the 'second half' of DAI whether in diminished, expanded or recontextualised form.
Only the devs can determine whether the combination of old DAI ideas in a new context and ideas that were always going to be introduced in a later game (with probably a diff PC) would be better served by a new or old protagonist.