Post by SirSourpuss on Apr 2, 2021 22:47:04 GMT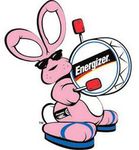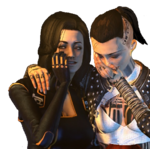 I actually enjoyed the three JJ Star Trek reboots (though I can not abide his overly saturated use of lens flares in the first one....It not only ruined the scenes, it actually physically hurt my eyes to look at). But I enjoyed the re-tellings of the original stories as well as the casting of all the major parts. I would have liked for them to continue to finish the saga and see where they went with it. With the Original movies, Wrath of Khan, The Search for Spock and Undiscovered Country are still my favourites....Though "The Voyage Home" has some good comedic elements in it: "I don't know what the hell you're talking about" (earth woman).........(Spock replies) "Yes you do know what the hell I'm talking about" in a very matter-of-fact manner.....Clearly neither he personally nor other people from his time were accustomed to talking like that, so to hear him say it was funny... I tried to watch the very first episodes of ENTERPRISE and Discovery....But watched maybe 10 minutes of each and had to turn them off. They just didn't feel or look like STAR TREK to me.....the visuals were way too advanced and technology appeared to be far more advanced than even what they had in TNG or DS 9 even though both of these shows are 1 to 300 years (or something like that)
before TNG....
so it really didn't make sense. The visuals and technology in Discovery appeared to make it looks as though Discovery took place that same amount of time after TNG, not before.....so for me, things really didn't seem to fit.
And then as I would read reviews of both Enterprise and Discovery......Both were apparently, one phrase for it was "very messy" and every week especially with Discovery it seemed as though both viewership and ratings went rapidly down.....so I never bothered. I'll stick with TNG even 25 years after the fact.
Actually, as far as Enterprise goes, it looked like a less 60s-70s "stylish"/more realistic low tech version of the TOS Enterprise. Internally, at least. It even had the sensor scope Spock uses on the bridge, but poorer looking. The Enterprise doesn't even start out with Phasers and never gets any shields, in the entire run. It also explains the human looking Klingon we saw in TOS some time late in season 4. The cast is mostly likable and T'Pol is very ... exotic.

As for Discovery, yeah, it looks more futuristic than even Voyager, or the Prometheus. It's just ridiculous.
While I generally enjoyed JJ Trek, mostly because of the great casting, I do have problems with it. I mean, the moment you realize that Nero is now back in time, 90 years before Romulus was destroyed, is just absurd. Not to mention that Kirk has never met Khan before Into Darkness, so the whole "My name is KHAAAAAAAAN" reveal is just ... nonsensical. And a hundred other issues like that. I liked Sofia Boutela and Alice Eve, though. Too bad Alice had too small a part in that movie. The movies could have been that much better and not just because of the lens flare.