Post by Onecrazymonkey1 on Oct 25, 2022 0:05:21 GMT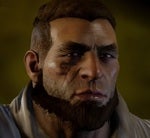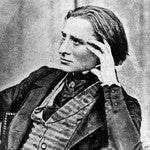 So I would say I'm of two minds on the scene with Aemond and Lucerys.

On the one hand, it would've been kind of cool seeing Aemond go full psycho, and I somewhat feel like this robs him of his agency and makes him look the fool. If this was his version of "it was just a prank bro" then what did he expect was going to happen? He's on a living breathing war machine that spent years killing and has a mind of its own. Most people don't even have 100% control of their own dogs at times, especially since it seems like animals vibe off of their owner's emotions quite a bit. On the other hand, I sort of like it because it makes Aemond a more tragic and nuanced character. Aemond is still young at this point and young people make dumb decisions all the time before they gain some wisdom. What's going to follow with B&C in response is also going to have another layer of tragedy to it, and will probably be the lynchpin that makes him a monster.

Anyway, they don't have complete control of their dragons and that makes sense. Baby Arrax panicking from seeing Lucerys panic, getting stalked, and suddenly lashing out at Vhagar with a fireball also makes sense. The situation was heartbreaking, I hate seeing children die and I'm always pained to see the dragons harmed, RIP Lucerys and baby Arrax; kid was too sweet for that world. On another note, child actors are usually hit or miss but this one did an excellent job, you could really see his fear and courage.

I also found Aemonds "oh shit look" after it all played out kind of funny, the memes will be glorious. Had to be a long ride home.

Mhmm, I had the same feeling I got when I watched Criston's "SIT DOWN! Oh shit I killed him." moment with Beesbury, making him look like a complete idiot when the scene was already well-set up for the guy's death or imprisonment by Otto, although the fact that it came to that point at all undermines Otto's competency as well. Even if the dragons running amok is rather more understandable, it still casts a really unflattering light on Aemond that he hounds a child through the sky while knowing that he wouldn't be able to control his dragon if something ticked it off. Might as well make it intentional and something he regrets afterwards at that point.
It seems to be a theme, really, going back to the semi-ambiguity of Rhea Royce's death and Leanor Velaryon's "murder". That there's unverifiability about what actually happens during a killing that leads people to draw conclusions that lead to further conflict, regardless of what actually happened between individuals in the moment.
Also makes Daemon, Otto and Larys seem even more badass for seemingly being the only people to commit murders
on purpose
.

Wasn't a huge fan of the dragon "fight", from a logistical standpoint. The two dragons being able to spot and maneuver around other in the clouds at any given moment felt very arbitrary, and I'm really not a fan of the 'Pull up!' faces and sounds both riders make, like they're flying jet planes. Don't remember if that was a thing in the original series. My impression has always been that the riders direct the dragons who more or less listen out of loyalty and devotion, but don't actually control them, and that only very experienced riders who are truly in tune with their mounts like Daemon and Caraxes and Rhaenys and Meleys can manipulate their dragons with any finesse. In which case both Vhagar and Arrax should realize that they
probably
shouldn't try to fly straight into the ground or through a cliff face without needing their riders to remind them. And if the riders' control really is that perfect then it kind of undermines what happens immediately afterwards.
Still not seeing Rhaenyra as queen material. Was impressed with her for giving at least a single thought to the population of her country rather than her own priorities for once and letting Daemon lay out their tactical position like a pro without interrupting him just for overshadowing her, but both were seemingly close-run things. Forbidding him from acting to secure their position while she was busy killing her unborn child in her hysterics wasn't a great look though, and Luke calling her 'perfect' while knowing first-hand how her decision-making has undermined and destabilized the kingdom, leading to this whole situation, rang very hollow.
And I still don't get what Otto hopes to accomplish by approaching Dragonstone sans a dragon of his own and getting himself into a bind trying to demand that they stand down, since he seems to be making a habit of it. He's too smart not to know that he won't succeed in convincing Daemon or Rhaenyra of anything, ever, and baiting them into attacking and incriminating themselves would be all well and good if he had any hope of escaping that with his life.
That map on Dragonstone felt a bit overkill, too, if it's supposed to be that elaborate. Isn't that a hundred years old at this point? How do you update something like that when borders move and names change?
Yeah, it would look so unflattering for Aemond that I'm pretty sure they're going to have him lean into the whole "I murdered him on purpose" publicly and to most of his family. Pretty sad that kinslaying/popping off a war etc. would probably be a preferable look, rather than let it be known you don't have much control over your live nuke. In his hubris, he probably thought he would have control.
I can agree that I don't see Rhaenyra as queen material either, although I like her character. I think for me, it's that I don't see any of them as king/queen material but I like Rhaenyra much more than show Aegon. I might get flak for this but I wonder how Daemon would've handled the throne, he can be ruthless but doesn't strike me as a Joffrey or a Ramsay. At the very least I don't think any rebellion would've withstood a chance under him, and the whole dance in the making that was festering for years would've probably been stomped out if he wasn't constantly sent away. I do recognize that I have a bias toward his character though and while I rather liked Viserys, felt that he was too passive and a stick his head in the sand type. idk who do you personally think would be the best fit?
"
Also makes Daemon, Otto and Larys seem even more badass for seemingly being the only people to commit murders on purpose"
Okay this made me

I do hope all the accidental deaths/misunderstandings stop happening from here on out. I would like the characters to start leaning in towards their ruthlessness next season, more so than just Daemon. I can see why they might soften a few from the beginning in order to show them before a breaking point. However, I will start to feel like it's a disservice to the characters if everything from now on still ends up being unintentional. I don't want to see Rhaenerya (especially) whitewashed as the seasons go on, it will make her and others less interesting imo. I hope it's not a case of the writers being afraid of making the characters too unlikable if they get their hands bloody, people can still appreciate characters who commit actions that you wouldn't agree or approve of.
From my memory, I think Daenerys made constipated faces all the time while on Drogon but I have no interest in re-watching GOT to find out.
As for the Lucerys "your perfect line", I can buy into it and almost find it sweet in the most naïve way. He seemed to be the closest to her and the one she seemed to baby. I also think there is a point in some children's lives where you're blinded and really do see your parents as perfect for a while. Rhaenerya has also been lying to them about their parentage, and he might not fully comprehend the mistakes she's made or it might be too much for him to acknowledge at his age. idk, I was just sad to see him go.
lol I didn't think about the table, now I imagine them having to keep remaking new ones every time something changes.