Post by Vortex13 on Sept 4, 2019 14:39:24 GMT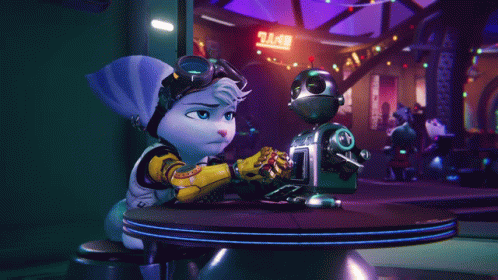 Even then, all the contributions of the Arbiter and his forces in games 2 & 3 are quickly shoved under the rug as we enter into Halo 4&5. The Covenant races being the mindless bad guys again is the status quo again.
It was far more than just that in ODST. Rookie would be dead and the mission a failure if it wasn't for the Engineer.
As for Halo 5, a third of the game was literally humanity needing the Elite's help to access a Guardian.
The Engineer didn't really care what it was repairing, as that is what it's species is designed to do. At most you could say that it was a contentious objector, as it didn't actually take up arms to defend the Rookie against the Covenant forces. Personally, given the Engineer's "engineered" proclivity with repairing and dismantling technology, to the point of obsession I think it would be more akin to UNSC forces kidnapping an autistic enemy asset; one that compulsively works to repair and reassemble technology, any technology; rather than gaining an ally in the fight.
To Halo 5, one third of the game is a bit generous. It's more like one mission, plus cutscenes, out of a fifteen mission campaign. Even then it wasn't so much as an allied collaboration as it was Osiris team and Infinity taking advantage of the Covenant civil war (which seemed much more interesting than the human plot line IMO) to force a favor out of the Arbiter so they could then take the Guardian to Genesis. If there was another Guardian that was easier to get to they would have gone for it instead of the one on Shangelios; helping the Arbiter was a means to an end not one ally reach out to aid another. Indeed, if you read the novels set during that time period (as annoying as having to use alternative media is in order to understand what the heck is going on) we can see that ONI was actively sabotaging the Arbiter, deliberately provoking instability on Shangelios as to keep what is otherwise humanity's ally weak and disorganized.
Going back to the general point of contention I have with this setting: It's just annoying to me how in Halo, or even in Bungie's other flagship series Destiny, that humanity is the golden child of the universe and all the other races are either mindlessly evil or is allowed to only exist in a subservient role to ubersmench humanity when we deign to allow it (because reasons).
I tend to try and put myself into the settings I play in; to ask how I would act and think if I was an inhabitant of this setting. In both Halo and Destiny you have races/beings with essentially god-like power deciding that humans, and humans alone, are worthy of being the chosen people, and all others are inferior. That's great if you're experiencing the universe through the eyes of said humans, but if you happen to be born an alien? Its the disproportionate favor that we humans get, for no other reason that the fact that "we're special", that's annoying. And its really hard to call humanity the underdog when the the laws of the very IP are written to prop us up. The Lekego? The Elites? Those are the actual underdogs in the setting as it currently stands.