Post by Syv on Jan 9, 2019 0:39:12 GMT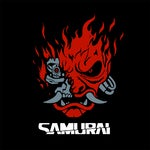 I don't think she has low self esteem. It's quite the opposite. Have you already picked the option " I know now why you are alone " ( or something like that ) instead of trying to appeal to her ideal ?
She has very high expectations, she is self righteous, she knows it and admits it herself. She knows what she wants, and she wants the ideal or nothing at all regardless of what might think the inquisitor even if he is romantically interested.
Let's do it my way
and that's it. She thinks it isn't worth it to plan anything between them as long as the inquisitor hasn't given her what she wants, her ideal.
If you plan to break with her before the scene with the poetry, you start with " can we talk about us " ? and she imediately answers : " Us ? There is no us inquisitor " making her point clear that as long as you haven't accomplished
what she wants
, there won't be anything between them.
That doesn't give me at all the feeling that she has low self esteem, even if she admires the inquisitor.
I'm sorry, but people with low self esteem can come across as exactly that, in desperate attempts to avoid having their feelings hurt. Trust me. "There is no us" is a skin deep comment, it is her using a facade of bluster to hide any potential disappointment. Yes, she is a sappy romantic, and wants all the sappy romantic things. That is hardly unreasonable for anyone who is serious about wanting to be with her. Cassandra is very a very traditional woman. It is the mans job to woo and court the woman. You don't have to like that, and thats fine. But that is hardly by any measure unreasonable.
Cassandra is a very confident individual, she knows what she wants and expects to get it. But she is also in a lot of ways a contradiction, because she is afraid of being rejected, which is why she constantly insists nothing exists until she sees it for herself. She cannot let herself believe it is real until it is. There is nothing wrong with this, because we as people are all contradictory about something, wether we want to admit it or not.
You are of course free to continue to view her as a cold arrogant woman who does not care at all and is doing you a favor by allowing you to date her if you go meet her completely unreasonable expections. You are well withing your rights to see anyone however you want. But if THAT is what you took away from Cassandra Pentaghast...then in my opinion, you didn't learn a thing about her.

She isn't a cold arrogant woman. Nobody claimed that except yourself. But yes, she is self righteous. And she admits it herself. Her own words. She is honest about her character, you can try too, if it pleases you. Her behavior is self righteous at this moment even if you consider it normal for a girl.
<< My heart. it yearns for these things I cannot have. If you cannot see that, then desist. >>
<< I think too much of myself to settle for less >>
From the mouth of Cassandra. Are you sure that it is me that just wants to see what I want ? Not sure why you might think I have hostile feelings toward Cassandra, I merely have just given my opinion based on what she said and how she behaved. My comment was mostly neutral.
I don't think it is about being afraid of being rejected or not, especially when the Inquisitor is making his point to insist. I don't think it's about believing something or not from the Inquisitor. She knows that the inquisitor can be obviously romantically interested while surprised and she admits it herself, even by denying that right to him because they have important things to do, especially he as the inquisitor.
It's just that to her eyes, he must accomplish what she needs first too. It's almost irrationally necessary. He must be worth of her and of her ideal. She can't settle for less. She claimed it herself. She know she is self righteous with that, but she is okay with that. Either you accept it, << either you desist. >> She is clear with that. This is about what aspires Cassandra, what she dreams of, the ideal. Yes. It's not about low esteem or being afraid of being rejeted.
She wants what other girly girls might have, and she doesn't want to compromise that, regardless of what the inquisitor thinks, even if romantically interested toward her, again. Yes, he has to show to what point he cares about her though, yes, on that we can agree. But you cannot deny the rest to be honest.

And no, she is totally okay with breaking up with the inquisitor at that point, because that simply means he isn't worthy of her ideal that she can't compromise, again, it's not about being proved he cares about her.
--
By the way, I never claimed I didn't like to woo and court ladies, on the opposite. I love that. I love my characters doing so. Nothing in my post pretended the opposite. Not sure how you came to that conclusion. But if you really want to know what I feel about that, I'm just way more interested to woo and court ladies that when it comes from myself, because I want to, and not when it is required with very high expectations that don't even fit me, and even a guide that tells me exactly what is needed. I'd rather a girl tells me what she likes, so I can surprise her, like Josephine, than one requiring me to do one specific thing to get something from her, as if I was a puppet with whom she could do anything.
[ After it depends how it happens. Morrigan required me a compliment from her to expect a kiss, I was willing to do so, because it was seductive and she was obviously flirting, not demanding. I also likes to choose the compliment toward my own character as option, just to make her laugh. ]
I just think that was a little inappropriate from Cassandra, even if I understand the irrational thought.
I like Cassandra by the way.