Post by aglomeracja on Apr 7, 2021 21:39:34 GMT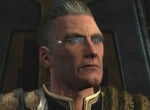 No, we don't know those changes occurred. This is the part where you are making assumptions.
We have reports that a version of the game (early code name Joplin) was in the works with a focus on player choice, reactivity etc. We know that this development was effectively dropped so that the team could be reassigned to put out fires on Anthem and a small team continued with a rebooted development under the codename Morrison, which would have more integrated live service components. The fact that development effectively stopped entirely to help along another troubled project is probably at least part of why Mike Laidlaw decided it was a good time to leave if you must speculate about that. This is where the assumptions people seem to be making come in.
Assumptions for the 2017 "Reboot":
Live Service = Multiplayer Game
Live Service = Minimized Reactivity
Live Service = Minimized Character Interaction/Story
Live Service = Anthem style game
These are all massive assumptions. Casey Hudson responded to such speculations when the article about that reboot was written by reasserting that Morrison would be a character and story focused game, take that for whatever it may be worth. As many have noted, a live service is a very ambiguous term and need not even include multiplayer, much less require multiplayer to be the primary game mode.
I don't doubt that means of player interaction and multiplayer were worked into the design, I just doubt that means all the single player elements we heard about in the prior design were tossed to the wayside. Thinking that they were is a vast assumption.
And so portraying this recent shift as "back to single player" is also an assumption, an assumption that the game was going to have multiplayer as anything but an optional or secondary component. In fact, nothing about the recent news indicates the game will now lack live services either, because live service and multiplayer are not synonyms. You can build up this narrative in your head all you like, but the reality is that none of the prior news suggests they must "start from scratch", to have a single player game.
1. I don't think they threw away everything they had this time around (though they probably did in 2017). They sure as shit changed the direction for the game as a whole and threw away all "live service" stuff they worked on for the last 3 years.
2. I obviously don't know how much exactly they need to change the game to make it purely single player. They decided to reboot the whole thing when they wanted to include live service. Is doing it the other way around much easier? That we don't know.
3. Maybe you don't remember this, but EA was pretty clear what kind of "live service" they want - one that keeps people playing the game and earns shitload of money on microtransactions. I'm pretty sure that this might be the very definition of the term "live service", even if not an official one. I'm not sure what is the other way of achieving that other than multiplayer.
4. It's Bioware, even when they made a pure MMO game it was still "story and character driven". I'm pretty sure they said that about Anthem too.
5. Yes, most likely when Bioware decided to reboot DA4 after 2 years of development to make the game support live service, Mike Laidlaw said "fuck it, I'm out" and off he went. Most likely a when EA(?) decided to "change direction" for DA4 to one that doesn't include live service, Mark Darrah and Casey Hudson went "fuck it, were're out".
Also, please don't overuse terms "assumption" and "speculation". Those are pretty much the only 2 thing possible when discussing game that isn't out yet, using known facts and reports. While disagreeing with me, you're literally assuming that your assumptions are better.