Post by Catilina on Feb 12, 2019 11:04:17 GMT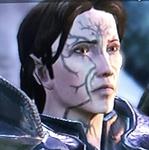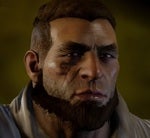 Mage Hawke feels reckless, walking around picking fights with local powerhouses, refusing to let anyone forget she exists, constantly gambling that the wrong eyes won't see her cast spells. That Cullen and Meredith won't press their points too hard with what they know. That a particularly ruthless templar won't just take matters into his own hands and bust through the Amell door in the middle of the night, drag Leandra out into the street in her nightshift and demand Hawke turn herself and Anders in for brownie points with the Knight-Commander.
Refusing to keep a low profile under those circumstances is pretty irresponsible, especially out of naked greed and lust for glory, and it makes it hard to realistically play Mage Hawke as a sensible adult who cares about her loved ones and wants the best for them. Because if that was the case then she would just leave for Ostwick instead or move the entire family there.
A Rogue or Warrior, on the other hand, can calculate the risks. Leave mage companions - and sister - behind for jobs with too many prying eyes and market her talents without necessarily putting self or family at risk from religious police.
And while the Mage Hawke may see her own freedom as at stake in the Mage/Templar conflict, she's kind of already caught up in it on the mages' side. A Warrior or Rogue can actually have an opinion and choose to stand by her free mage friends or support the Circles as necessary institutions, and engage in the debate from the perspective of a productive Thedasian citizen who wants society to remain stable AND people to be reasonably happy and free, and who will have to help figure out how to actually keep that balance, ideally without terrorism or genocide.
In a sense, that's a more relevant, complicated and consequential approach to the dilemma than simply being a member of the oppressed and personally deciding whether to fight, flee or endure.
And frankly, as a mage who grew up in the country under expert tutoring, totally free and relatively unimpacted by the Templars, powerful and privileged enough never to be forced to consider consorting with demons for survival, and THEN raised to a position of affluence and legal protection, Mage Hawke just isn't a very good representative of what it generally means to be a mage or even an apostate in Thedas.
Those are really good points and I do remember considering some of them in the past.
However, one might argue that seeking power doesn't mean loss of protection for mage Hawke. It's just trading one method for another. You can keep a low profile to stay hidden... or become so powerful that nobody can touch you. Tell me, is it usually easier to send a wealthy man to jail or a poor one?
And technically, the templars only learn about Hawke being a mage at the end of act 2, when Meredith sees him/her using magic. This is further supported by the fact that only in act 3 do characters start telling Hawke that the templars want him/her in the Circle (Not that they can do anything).
I do agree that non-mage Hawke makes for a stronger story, though.
Being pro mage freedom is a bigger statement when it isn't really your problem. As for Hawke being too sheltered, I don't think that is entirely fair. Sure, it was nice to be taught by a mage father, but they had to worry about being discovered just like any apostate.
I know, Hawke can hate their situation, family... but s/he's adult. If non-mage, why just didn't move away, if s/he hates these?
But if doesn't hate – then how can agree with Meredith? Annulment? With Bethany in the Circle?
Zevran is a non-mage. Doesn't really have mage relatives. And says about the Annulment, this is insanity, while the Kinloch Hold, at the moment was full on raging abominations. Hawke simply ignores his/her background, and just let that madwoman rampage, even if Bethany in the Circle? If Carver is Grey Warden, he disagree with the final decision, if Hawke chose the Templars. I don't see, how non-mage Hawke's more neutral, if doesn't hate Bethany/Malcolm's memory...
King Alistair (non-mage):
source
It not just about the rebellion. It's about a madwoman, who rules over the city, and have to stop – for everyone, not only for the mages. Without metaknowledge, Hawke doesn't know, s/he will able to fight against her, if s/he supports her.