Post by MrGDL87 on Aug 4, 2016 12:32:04 GMT
I'm surprised there's no Vivienne thread yet! What blasphemy is this?

Here's a thread to discuss the character of Vivienne, whether you love or hate her feel free to post.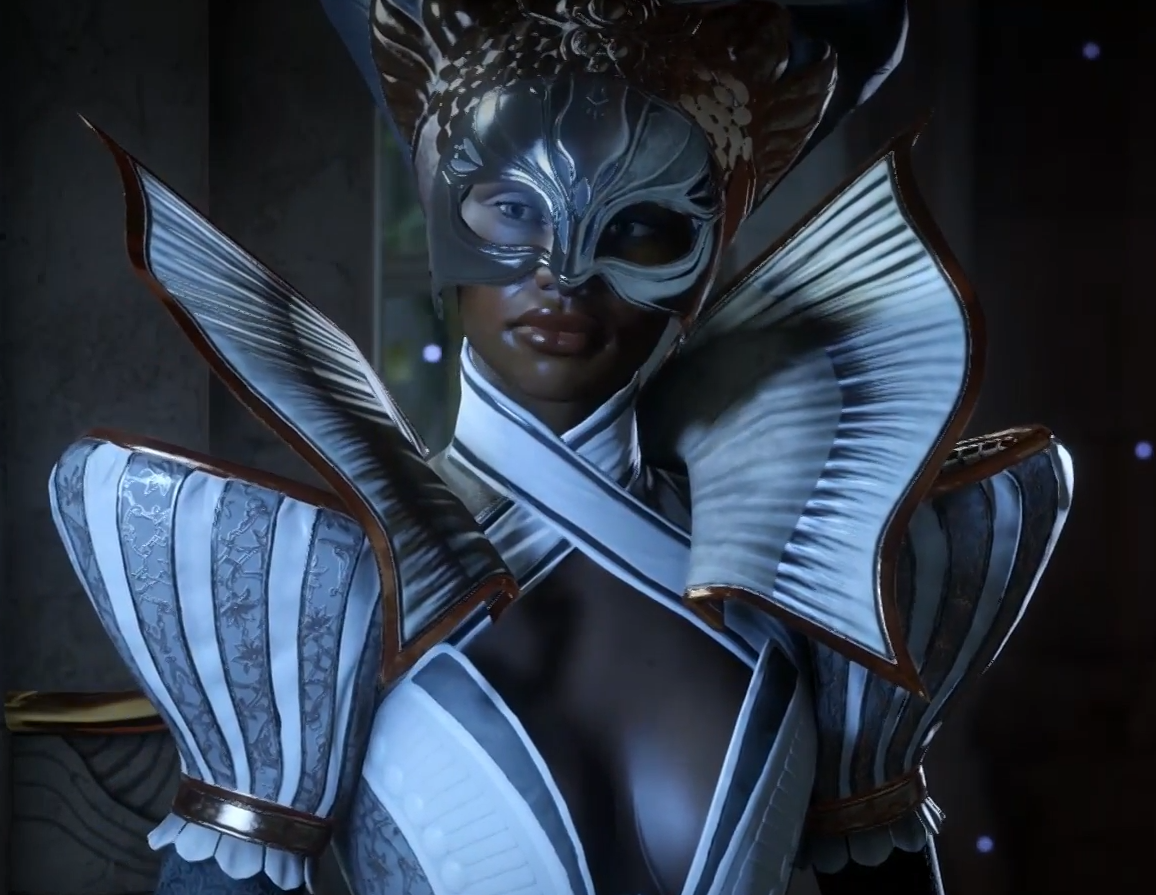 Personally, she is my favourite character in all the Bioware games I've played and there are a number of reasons for this.
The first reason is her pro-circle stance as a mage. We haven't had a companion who gives a logical and rational argument for supporting the Circle system before (well we had Wynne, I suppose but she was a lot more passive (I haven't read Asunder so I don't know how Wynne was portrayed there but in DAO she was pro-circle but wasn't as opinionated as Vivienne in this regard)).
I would disagree with anyone who says that Vivienne wants to keep the mages subdued in Circle 'prisons'. Vivienne acknowledges that there are abuses of power with the current system but it is better to fix the current system rather than create new problems with a new system. Vivienne is also a character that supports both mages and Templars and see the worth of both sides (which is rare for a companion). I don't think Vivienne is totally against mage freedom but it should be a gradual change rather than instantaneous.

Spoiler for the end of Inquisition:

If she is Divine, she grants more freedoms to the mages and even goes as far as creating a College, so she does care about her fellow mages. If she didn't then she could have just sat there as Divine and done nothing. Overall I think Vivienne as a Divine could work. She restores the institutions of the Circle, Templars and Chantry and she is familiar on how they operate so she knows what needs improving. I believe the Circle system can work and it is useful in training mages. This system needs rational and sane people on both the mages and Templars side to prevent incidents like Kirkwall. The Circles must have been doing something right to survive for centuries. Vivienne has a strong influence on the Templars and this can be viewed as a good thing. The Templar reputation among the faithful will be at an all time low because they have just rebelled against the Chantry. So Vivienne will need to be seen as being in control to restore this lost confidence. She has them on a tight leash so if there is a faulty Templar 'tool' then she will replace it. She also has experience of being a mage in the Circle and will be the first Divine what has had first hand experience of the system. Vivienne as a Divine could become an inspiration to the mages and the faithful (because she would be a bridging connection between the two) and this consequently could change people's view on mages as a whole. If public perception of mages is more favourable then Vivienne in theory can grant more freedoms in the future.

[/spoiler]
I've also read that some people in the past, think she was just handed her privileged position on a plate (or even slept her way to the top

). Some people don't like her personality and that's fine as everyone has their own preferences but I don't believe that Vivienne was handed power on a plate because she would need to play The Game extra hard just through being an outsider (non-orlesian). She is ambitious but this can be viewed as a positive because it shows she works hard and is motivated to achieve her goals.
However, there were times when I thought her character could have been better utilised such as having a larger role in the Winter Palace quest.

Anyway no-one should be shocked about Vivienne's opinions because she tells you her Circle stance from the outset. I like the fact that she is resolute in her beliefs and is not influenced by the inquisitor/anyone else.
Vivienne can come across as self-serving and arrogant and this is due to the Orlesian culture. She needs to keep up appearances in order to not look weak and maintain her reputation. However, her true inner feelings are sometimes shown and it shows a softer side. For example, Vivienne is the only companion to ask the inquisitor how they were feeling after Adamant and the Well. She also gives approval if you save the people at Haven so she does show concern about other's feelings. Vivienne could have easily sat back in the palace but decided to join the inquisitor to be proactive and fight for what she believes in.

Furthermore, mages wouldn't be locked away in the Circle. Vivienne says that permission from the First Enchanter is needed to leave the Circle. I don't know how often this permission was granted but the important fact is that such a permission exists. Therefore, Vivienne isn't a hypocrite because she's taking advantage of existing rules.

The most convincing argument against Vivienne would be disliking her due to her personality or she is too conservative in her reforms (although this is still speculation as the reforms weren't given in detail).
I usually ally with the Templars so my views are based on this. I think I've rambled too much about this
Anyway... the second reason for loving Vivienne so much is Indira Varma's voice.
Third Reason is she's a fashionable companion.
Reason 4... Spa day.
We probably won't see Vivienne again but I'm hopeful of some passing comments about her in any future instalments.
Feel free to post in this thread to praise Vivienne or to call her a bitch, I don't mind

[/p][/p]