Post by colfoley on May 17, 2023 3:11:39 GMT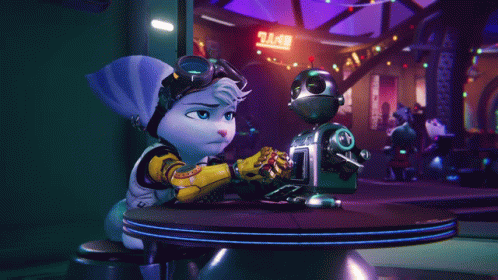 I
would probably still go after Solas by I certainly understand Varric's motivations now which is not as clear cut as some would make it out to be.
And the Terminus Systems example is not exactly 1 to 1. First of all the Terminus System Pirates would likely not have the ability or technical know how, certainly after the war, to utilize Reaper tech to their own advantage. They lack the power or expertise. Given the Venatori's interests and their magical abilities they likely would be able to with Solas. 2. Solas is not the Reapers per se. Yes their plans may be more or less the same in its end objectives, maybe, but their tactics are entirely different. The Reapers were portrayed as a very open force of nature type nemesis which just could steam roll over their opposition openly because of all the advantages they had and even had the ability to brainwash other people to serve them to enhance their overall capabilities not neccessarily because they had to. The Reapers are more apprepro to the Qunari, if BioWare continues to hold up to their stated objectives in the game that we have seen from marketing. Solas meanwhile, despite his personal power and brilliance, still has made every indication that he intends to fight a shadow war. He does not want to move openly. He wants to stick in the shadows and play his opponents off one another because despite his personal powers he does not really have the numbers to stand up to all of the Theadosian nations truly unifying against him.
Edit: I mean hell at this point Solas doesn't even have all the Elves on his side.
The Venatori have never gotten even an iota close to being able to harness Solas's or any ancient elven power. The only one who did was Corypheus and he's gone now. So no, I don't see them as a threat worth considering. At most like you said they may be used as a distraction by Solas but that is an argument for ignoring them and going after him than it is for going after them. So Varric is even more of an idiot than I thought.
Speaking of, guess the Shadow Dragons are so useless they can't even handle some Venatori. If so don't see how they'll be of any use against Solas.
As for the Reapers, they never wanted to move openly either. ME1 and ME2 have them operating from the shadows like Solas is. They only moved in the open in ME3 since at that point that was their only option (at least as much as it being a game would allow). Guarantee that as Solas grows more desperate he'll be acting more in the open too.
That is just fundamentally not true. The Imperium itself is built on the bones of the Elven Empire and of Elven magic and the Venatori seem to be cultists who are very much interested in that ancient legacy. We know that they were interested in ancient artifacts and interested in restoring their own power in the wake of Corypheus's defeat and, since we know they existed prior to Corypheus now, was even looking for those clues and artificats to restrore the Imperium's power. Hunting down artifacts, monsters, individuals, and methods of gaining magical power is all well established as things that they actually do so I can't imagine a world where they wouldn't be at least somewhat aware of Solas's powers and the ability to utilize them if the opprotunity presented itself. See the Orb of Destruction.