Post by Pounce de León on Dec 22, 2020 11:58:46 GMT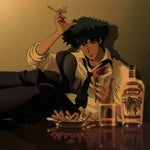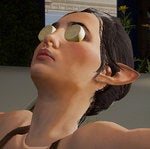 Then again, I think AC Valhalla is more like what people expected from Ubisoft anyway which may be why people weren't that fazed by the bugs.
Cyberpunk on the other hand, I think a lot of the backlash is due to the fact their own team made it sound like they'd considered every possible outcome and were focusing on an immersive experience that was revolutionary to games. To me it seems like most game journos and youtubers just side with whichever way the crowd is going. I mean how quickly did IGN change its tune? Not to mention the influencers who were no doubt hesitant in overly criticising it.
Insiders were pre-emptively calling it game of the decade based on the demos they had seen. I remember IGN saying after their 16 hr initial playthrough that 'first and foremost its an rpg', yet now, even CDPR aren't even calling it that even though it was primarily marketed as an rpg experience. Honestly I hope someone is compiling a list of things the devs and journos said would be a feature in the game.
I was personally looking forward to playing a nomad turned stealthy pacifist. Apparently that isn't even possible, yet I remember one of the devs saying it was possible to get through the game without killing a single enemy.
Then there were devs talking about the amount of details in the game. Like how they designed four different architectural styles, hand placed rubbish in rubbish bins, had a designer design 4 different style toilet blocks, npcs would react based on how they were wounded, relevant packaging being placed next to relevant businesses like allfoods next to restaurants, players would be able to traverse the city vertically, etc. All of their marketing spiel gave the idea that they were so detail focused and the game was so next-level immersive which may be why so many people feel like they were misled.
I think this covers how I see the situation as well. Its not just the game and its problems alone are why people are so negative, but also the words and actions of CDPR itself.
As far as the game journalists goes I have felt that way for years with how they approach any game even in what they choose to cover or not cover. Such as the trouble that CDPR might have had a year or so ago you would be lucky to find one article about it at most places or any kind of concern about how the delays might impact the game. Now because public opinion isn't the greatest its article after article about Cyberpunk.
I fail to see how this is not a RPG game. It's got story, you can take your path, there is character progression, you build relations. There is action rpgs that deliver less of that and still are considered rpgs. Then again, I didn't follow the fucking hype in the first place. And it proves again to be the better option.