Post by sageoflife on Sept 16, 2021 5:37:57 GMT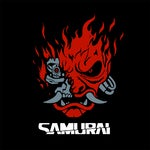 The Tali thing is whatever, I don't really see that as an issue honestly. That's Tali's fault for not saying anything in ME1, if we really wanna play that game. Overall I'm gonna copy and paste a response about Liara I made in a previous thread when talking to Mike about his typical Liara stuff...
"That is correct, all of the writing problems, are Bioware's fault. Every complaint you've ever given about Liara, is Bioware's fault, and not the result of an action she's taken that is consistent with her character. If that was the case, something would be her fault. The problem is, she has no consistent character to judge anything she does. Her only consistent character trait, across the series, is her love of Shepard regardless. I couldn't give two shits about Liara honestly, I'm simply not a raging fan who blames characters for everything I hate about a game.
Hating a character is valid, if they do something that is actually despicable, or makes a choice that goes against their established principles or personal rules they live by. Finally if the character is simply defined by their immoral attitude or actions. Because then they are acting villainous. Hating a character because you can't ask questions, or because she has a piece of armor you don't want her to have, or any of the other things you've listed over the years, is not valid. Because she has no character to judge these actions against, because she was never given a character. Now, since her only trait was "I love Shepard", if she for example, during those two years moved on and got with someone else, then that is a valid reason to hate her. I would disagree with hating her in that situation because I think moving on from a dead loved one in two years is an okay thing to do. However, it would be acceptable to hate her for that, because that is a conscious choice she made, that flies in the face of her only character trait. If she consciously decided to r@pe Shepard at any point, that would be a valid reason to hate her, because she's choosing to do something despicable. But she hasn't, she's never done anything that is villainous, as well as having no character flaws to be critical of.
It is valid to hate Ashley for being Specist, because she is. However it's deeper than that, because the logic she uses to justify that stance, is provably correct. That is a character flaw, that was written into her story, and is thus a valid reason to hate her, but the argument persists because ultimately, she was right in ME3 about the aliens abandoning humanity like you were their dog.
Being critical of art is a very nuanced process sir, and it is absolutely critical that you break things down as far as you possibly can before deciding what the problem is, because your feedback can come from a flawed understanding of the problem, and thus the developer (if they care enough to address it) will apply a fix that does not work, because the feedback they got didn't go far enough in dissecting the core issue. It is Bioware's fault, for ignoring the other characters. Not telling A/K is literally the result of the writer's forgetting the VS even exists, so ofc they don't write anything for that. Hating a character, for the actions, or lack thereof of the writer, is ridiculous. Liara does nothing during the franchise to warrant this type of vitriol and behavior, she just doesn't. She is just as much a victim of Bioware's incompetence as everyone else, because she never got to be her own unique character, because she was written to be the original Rey Skywalker. You guys need to learn to compartmentalize properly, and put the vitriol and blame where it belongs."
That's a lot of words to whine about your favorite character being criticized for causing problems with her actions.