Post by Deleted on Sept 10, 2016 16:11:32 GMT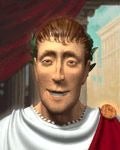 I think there may be a different if you're doing Insanity with a new character or an NG+. Just ran through the tutorial with a new character on Insanity and could not get the Destroyer to initiate immunity. The most any of the troopers would do is initiate a shield. However, I also noted that the two rocket drones I normally see just prior to that section using an NG+ game did not spawn. Red - are you playing using NG+ or new characters?
I am playing new characters.
I may have tutorials turned off by this point, but I used to have them on, and even when I did have them on I do not recall that Destroyer ever having Immunity (only organic enemies can have immunity), nor do I ever recall the game forcing me to throw a grenade or forcing me to use Kaidan's Throw.
Maybe it is a PC thing? I will have to go back and check that out.
Maybe it also depends on the difficulty? Normal or Casual verus insanity? So many variables...
I am probably mistaken about geth and immunity. I'll keep an eye out to see if it is indeed only happening with organic enemies. I'll rephrase to be clearer - I frequently have had enemies that appear to get "stuck" with spamming immunity causing them to take an absolutely ridiculous amount of time to take down. The cause appears to be related to "intermittant fire" - that is, they can eventually be taken down if the player can 1) keep up a constant barrage of fire on them (which I could not do with the HE rounds in my sniper rifle on Ontarom) or 2) break the immunity with a power (like neural shock) or 3) get them off their feet for an extended period of time. I don't think this is necessarily a bug... just an irritating facet of the way enemy immunity "works" on higher-level difficulties.
I stopped playing on insanity with new characters a long time ago since I hated trying to take down these "bullet-sponge" enemies with lower grade weapons and lower grade ammo and weapon mods. That is, I like to have at least Level VII stuff before doing any of the side missions on insanity. This morning, I did start a new character for the test. I assume that is the reason why the rocket drones did not spawn off the side of the platform where one finds Nihilus, since I've always had those spawn on my insanity NG+ runs and, I think, even on NG+ normal runs (but it's been awhile since I've played an NG+ game on Normal).
On the Xbox, I don't think the player is ever forced to use a grenade on the destroyer, but the tutorial message does suggest throwing a grenade at that point... and using one will generally take him down right away. This morning, because I was deliberately trying to extend the battle, I planted both Kaidan and Ashley in cover near the stairs (so they were not shooting) and fired intermittently on the destroyer with my pistol only. If there were any sort of forced action involved, I would not have been able to get him to go down... and he eventually did go down. I don't know why but, this time, the destroyer did not actually run towards me during that whole time - perhaps I was not far enough along on the platform or because my squad was not on the platform.