Post by o Ventus on Nov 9, 2017 6:26:40 GMT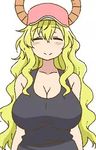 Simply clearing the final raid on Mythic doesn't mean much when there's an inevitable 12+ month content drought for... pretty much every expansion. If anything I'd be disappointed if people DIDN'T clear it on Mythic in such a long span of time given between content releases. When it comes to raiding, what matters is how soon after release you clear it. If you clear a Mythic raid 6 months after it's out and the next tier is about to drop, cool, so can everybody else. If you score server first, then you can brag. Or at least just get it before the next tier release makes it trivial.
Mythic Kil'jaeden is hands down the single most difficult boss in WoW's entire lifetime up to this point. If you think that he's at all easy to kill (when the best guild in the world took 800+ attempts to beat him), then you're either the single best WoW player on Earth, or you're lying.
"Conveniences and easy access"? Without any kind of specifics, this is meaningless. Even with specifics, I have a hard time imagining what kind of "conveniences" actively make the game *as a whole* easier, instead of whatever area the "convenience" applies to. What, like not having to visit class trainers to change specs? How does that make the *entire* game easier, for example?
You can disagree all you like, it doesn't change anything. Leveling was more challenging in the past, you couldn't just easily pull dozens of mobs by yourself and kill them in matter of seconds. You can basically 2-3 shot most mobs at almost any level range before Legion content in leveling gear, if anything -that- is tedious. As ranged it takes longer time to run to the damn corpses than to actually kill the mobs. It allows no feeling of character progression. That is rather unforgivable.
Simply clearing Mythic before any crazy nerfs is more than majority of the playerbase is more than anyone can accomplish. Every Mythic encounter I've been part of has taken less than 10 wipes for me to get the hang of it and do my part without a problem, then it's been down to waiting for rest of the players in a raid to get their shit together. Raiding isn't exactly hard, sure if you go in there with really low gear, it will require more min maxing. But I haven't felt any real challenge in the game in awhile, ToS might be more so, but one challenging raid doesn't change how it has felt for couple of past expansions and the earlier raids. I could clear them, if I wanted to, no problem. I simply do not have the time right now, as most of the EU groups raid in different time zone and raid until or past midnight my time and I need to get up at 5-6 o'clock in the morning.
Things are too convenient, most things you gain access to with a push of a single button, it takes away the sense of adventure and exploration. LFR is utter nonsense, if it simply served the purpose it was claimed to be made for, just for seeing the content. Leveling part especially I feel like is taking away from the game, especially when it comes to newer players. They don't feel like they are exploring that much of the world or that they are challenged and learn anything while leveling. When game demands that you do Mythic raiding or high mythic + to feel at all challenged, it is kinda shitty. Especially when getting a new character to max level doesn't offer any challenge or any sort of interesting path/journey. It is mostly a chore, the kind that you feel like you could've again skipped with a push of a button and nothing of value was lost.
In the past that felt bit different, it was never extremely difficult, but if you picked up a new character, you learned things while leveling about that character/class and you would learn what to do with certain types of mobs and how you should generally position your character. Now there's no punishment for essentially playing your character wrong, then people get to max level and get their faces smashed in, cause they spent for 100 levels playing the game wrong. Kinda makes it so that you could've just as well removed the first 100 levels, as there was no progression.
Hopefully the new scaling increases a bit the sense of danger and challenge when bringing up a new class or character. So you would actually need to think about your pulls and how to enter an area, instead of just walking in while spamming aoe and watching everything die.
Blizzard pays little to no mind to pre-current content. Frankly, I don't blame them. I have at least 20 characters across different servers, I'll be damned if I have to spend a month leveling them all up to 60 and then another month for the extra levels added on with each expansion and it's associated continent. I can barely stomach leveling them all up NOW, with everything being fast.
You're outright wrong, as in factually incorrect, when you say that a majority of people can complete Mythic content before nerfs. Take Siege of Orgrimmar, for example. Between 1 and 10% of guilds per server managed to clear that on heroic (back before heroic was renamed to mythic). If anywhere from 90 to 99% of a given server is not able to experience something, then no, that would indicate that it is indeed NOT within the realm of the majority of players' abilities.
It feels shitty when the game makes you do high level M+ or raid to be challenged? I don't get it, you're saying that it's a bad thing for the game to push its difficulty in the difficult content? What the fuck? What, do you get mad when you order dinner at a restaurant and the lasagna that you order comes out as a lasagna?
No punishment for playing your character wrong, then you immediately contradict yourself by saying that people get their faces smashed in... by playing wrong.
Yeah, this is why I can never take "WoW is so easy now" arguments seriously. If they're not just obviously loaded on nostalgia for a game that they only THINK they remember, they're factually incorrect, contradictory, and full of circular logic. I swear, Vanilla WoW can be cited as a case study in the Mandela effect.